Custom Print Solutions Across Retail, Beauty, Pharmaceutical, Financial Services, and More
Founded in 1983 and based in Tinton Falls, New Jersey, Hatteras offers a wide variety of NJ printing and packaging solutions that
bring your products to life
, whether it be in-store, at a special event, or delivered directly to a consumer's front door. With our robust capabilities, we are your core printing solution for professional marketing collateral, direct mail, packaging, retail signage, as well as event and environmental graphics. At Hatteras, our integrated offset, digital, and large format print divisions are complemented by in-house mailing,
fulfillment and warehousing
, assembly, and distribution, all united by a user-friendly online portal that simplifies print program management. Within our 180,000 sq. ft. facility, we have a team of over 250 full-time staff working together to onboard and manage robust, diverse customer programs.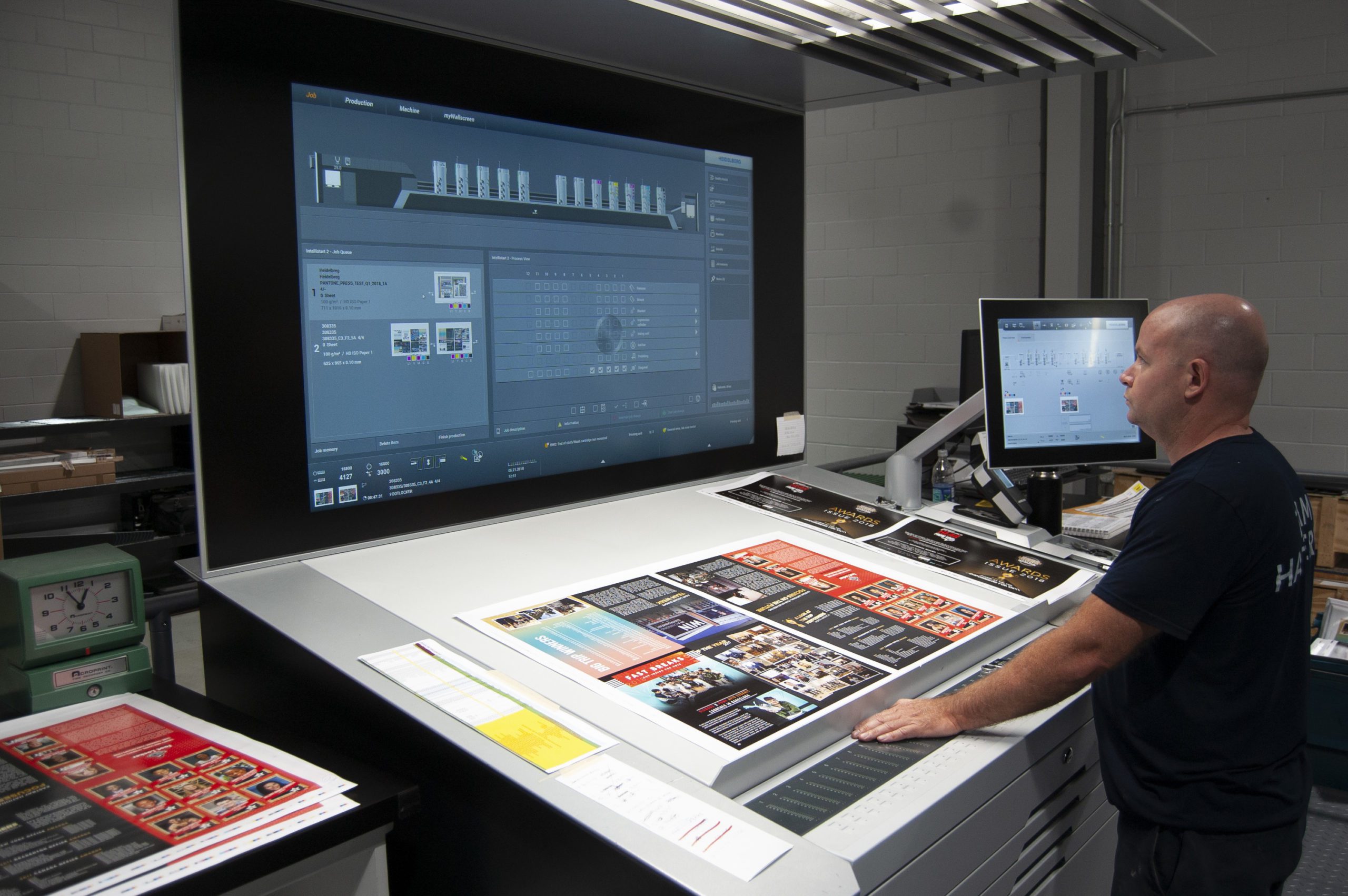 Create Impact with our Innovative NJ Printing Solutions
Retail Signage & Graphics
From small to medium-sized retailers to brands with a global footprint, Hatteras offers a complete solution for your in-store signage and graphics. Discover a more cost-effective and scalable print solution for your business.
Strengthen any product line or emerging brand with effective product packaging and promotional kits. Build functional and visually engaging secondary packaging with flexible printing methods designed for your budget.
Send the right message, at the right time, and easily reach your audience with direct mail. No matter the strategy, Hatteras' team of NJ mailing experts can help you engineer a direct mail program that's designed for success.
Build a collateral printing and distribution plan backed by expert support. At Hatteras, our flexible printing technology uniquely empowers your brand to achieve creative marketing solutions that set you apart.
Ready to make an even bigger impression? Stand out at a flagship store, music festival, or corporate event with eye-catching graphics. As experts in large format printing, Hatteras can make sure your message appears larger than life.
Integrated Print Management
Printing as you go has never been easier with our web-based portal, Navigator. Learn how to automate the production, storage and distribution of marketing materials from a central, online location.
Make a Positive Impact with Hatteras
At Hatteras, each project is an opportunity to provide tailored printing solutions inspired by innovation and rooted in customer service. With clients including Armani, Calvin Klein, L'Oréal, BMW, Cartier, New York Life and more, Hatteras is known for incredible customer service and an even greater customer base.
Learn more about our SERVICES