Use these tactics to drive engagement, build trust, and deliver results with the power of direct mail.
The national direct mail database, Who's Mailing What! (WMW!), recently analyzed its database of more than 130,000 mail pieces to find the strongest, most consistent direct mail trends over the past 20 years. Here's the five most relevant trends that businesses can apply to their direct marketing strategy today.
#1. Postcards are on the Rise
Between 2009-2021, the number of postcards being mailed increased by approximately 20%, while self-mailers and envelopes declined slightly. And the United States Postal Service recently created an additional incentive to use First-Class Postcards by increasing the maximum size to 6 inches by 9 inches. This trend is in line with the next one, which is…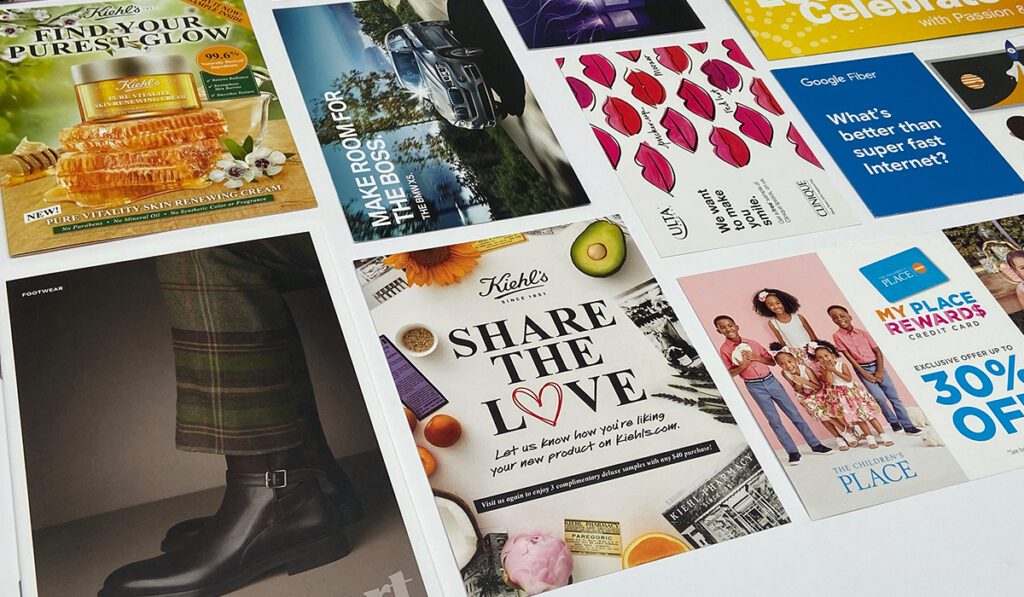 #2. Businesses are Using Less Copy
Over the past 20 years, WMW! found that the number of words used in direct mail pieces has declined on average by 62%. Direct mail is also using shorter sentences, more concise paragraphs, and bullet points to catch readers' attention. Many campaigns have replaced text with images, charts, and graphics that provide quick, easy comprehension in today's fast-paced world.
#3. Focus on Print-to-Digital
Whether marketers are engaging their audiences with QR Codes or driving them online to their websites or social media channels, the interaction between print and digital channels is sky-rocketing. The use of personalized URLs (PURLs), QR Codes and digital CTAs such as "follow us" or "visit our website" have doubled in the past four years.
#4. Sustainability Messaging is HOT
Buyers care about the environment, and they appreciate brands that show they care, too. The WMW! database was established 20 years ago, and of all the direct mail pieces that contain a sustainability message, 75% of them were in the last five years. The trend with sustainability awareness appears to only be growing in importance with consumers.
#5. Even Young Companies are Using Direct Mail
When WMW! looked at the age of the companies in the direct mail database, it found that the percentage of companies established in the 1980s, 1990s, 2000s, and 2010s was nearly identical. In fact, many of the (seemingly) online-only brands such as Uber, DoorDash and Google are using direct mail.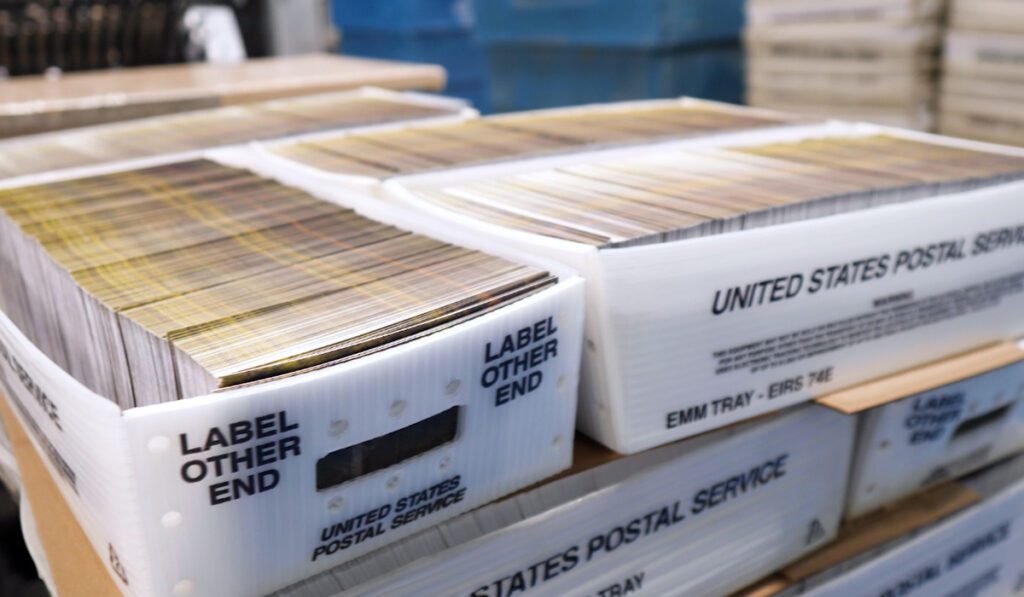 Although many people believed that direct mail would soon have been a thing of the past, it has remained strong, even in the digital age. Reasons being:
Done right, it has a higher response rate than digital channels
It reaches audiences that digital channels don't
Using unique paper, ink and finishing techniques – combined with print-to-digital tactics – even young companies can stand out from their older, more established competitors
The bottom line is that direct mail works! Factoring these 5 trends into your direct mail strategy can help you increase engagement with your audience and get the most out of this trusted marketing channel.
Not sure which direct mail option is best for your brand? Hatteras is proud to offer a wide variety of solutions including:
Postcards & Self-Mailers
Catalogues & Newsletters
Interactive & Dimensional Mailers
Product Sampling Mailers
Influencer & Promotional Kits
Trigger Mail Programs
Integrated E-Comm Programs
Let Hatteras help you explore high-impact direct mail for your next marketing campaign. Contact our team today to get started.