Think back to when you were a kid. Sports in the summertime, birthday parties, the creeping dread whenever school was about to start again. Now think of the holiday season. The delicious smells that came from your mother's kitchen, the presents tucked under the Christmas tree, snow falling gently outside your window. But there's one thing that you may also remember from the holiday season—that is, if you were ever the type of kid who had to grab the mail from the mailbox for your parents.
That's right: Mail-order holiday catalogs.
Thick booklets of stuff to buy. Stacks and stacks of them, from every company your family shopped from, everything you could ever want. I remember waiting in earnest for these thick booklets to show up so I could cut out what I wanted, make a collage, and sent the letter to Santa Claus. In a lot of ways, the best parts of the holidays were communicated subtly through printed catalogs.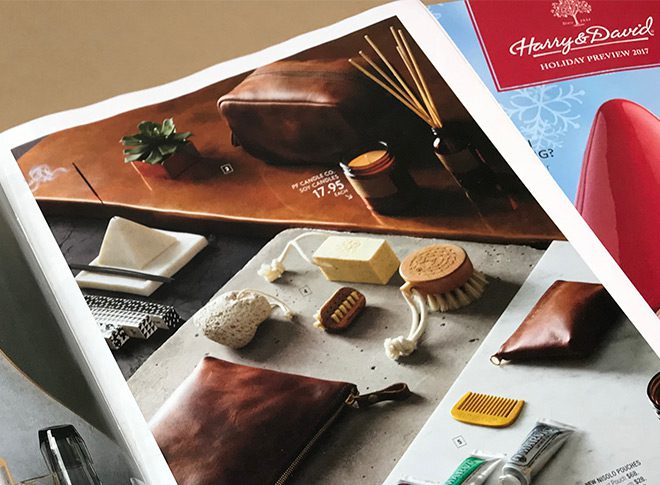 But whatever happened to the catalog? They were, for decades, a cornerstone of the holiday season. But, a few years back, it seemed like they were dead. In 2007, 19.6 billion catalogs were sent out to consumers. In 2016, only 9.8 billion were schlepped through the mail. But there was a shift last year—a 23 percent uptick in reader response to the catalogs. What was happening? They have started making their comeback, with brands like IKEA sharing the catalog-king throne held normally by the likes of bygone behemoths like SEARS and JcPenney.
Why? Because printed catalogs with a specific purpose are catching more eyes these days. People are drawn to them. "The ability to stand out in that physical mailbox is easier than it was 10 years ago," Neil O'Keefe, senior vice president of content and marketing for the Data & Marketing Association, told the Los Angeles Times last month. "Marketers are taking advantage of that and they are beginning to see a positive response," he said, adding that nearly one in three people say a physical catalog prompts them to shop online.
People are also growing sick of the clutter and speed of social media campaigns; it's nice to sit down and fantasize with a catalog a bit, to take your time. Missy Peltz, chief creative officer for Anthropologie, has mused that retailers have been expanding digital marketing, but realizes that "there is something special about holding a beautiful book of imagery in your hands. And not everyone feels an equal connection to the world online."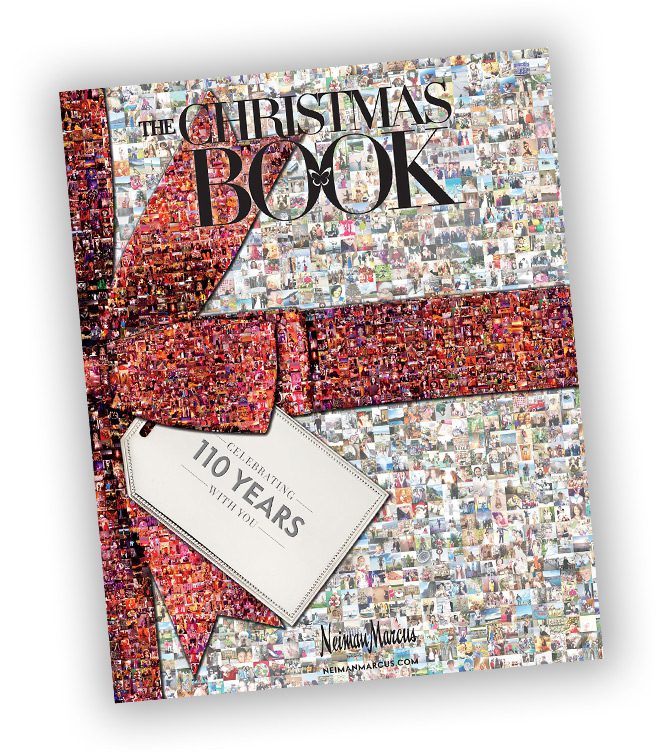 "We wanted the holiday book to create a story, a memory for consumers," Theresa Palermo, vice president of brand marketing and public relations for the Neiman Marcus Group told the Los Angeles Times. "…the writing of it, the colorful displays, the way it features our products." The printed catalog, in all its nostalgic glory, has seemed to transform from a rudimentary holiday necessity to both an opportunity for customer connectivity and brand innovation.
It's as if people are starting to remember what it's like to be a kid again, combing through the catalog, waiting for the cookies to cool, eager for the holidays. Flicking each page slowly, ready for the perfect present to reveal itself—for the holidays to come together.