Hatteras is proud to announce that we have once again achieved G7 'Colorspace' Master Qualification, meeting the most stringent set of requirements for achieving visual similarity across all print processes.
Each year, Hatteras participates in Idealliance's G7 Master Qualification Program, which sets the print industry's highest standards for maintaining specific color and quality targets in a graphic communications production environment.
Among
Idealliance's three compliance levels
that a print facility could achieve, Hatteras has reached the highest level – Colorspace – demonstrating that "the facility is maintaining extremely tight tolerances throughout the whole color space." A combination of modern equipment, careful process control, and knowledgeable staff have allowed Hatteras to perform at this level.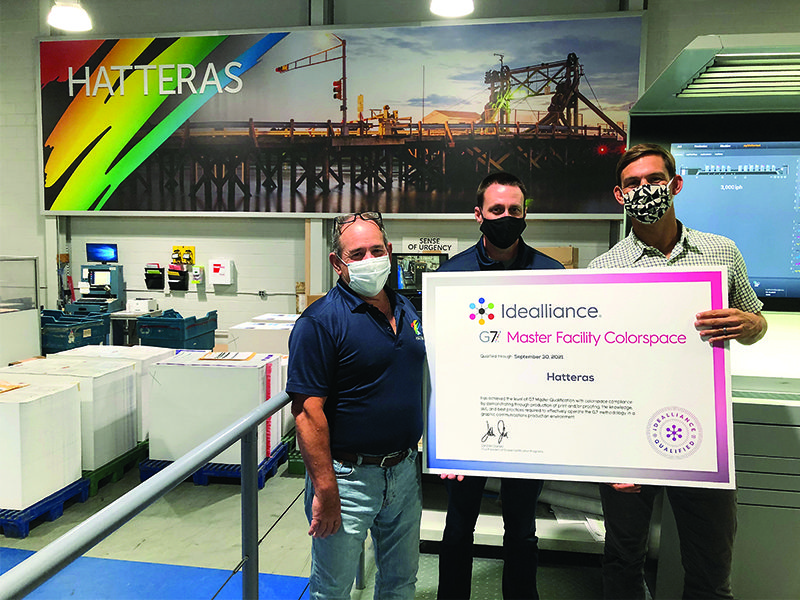 Left to Right: Tom Imfeld, Press Department Manager; Sean Scanlon, Prepress Department Manager; Bill Duerr, Hatteras President.
What does this mean for our customers?
"Quality and predictability are very important to the global brands we work with," says Bill Duerr, President of Hatteras. "Our participation in the G7 program provides a great way for Hatteras to measure our performance against the highest industry standards, while providing world-class printing services to our customers."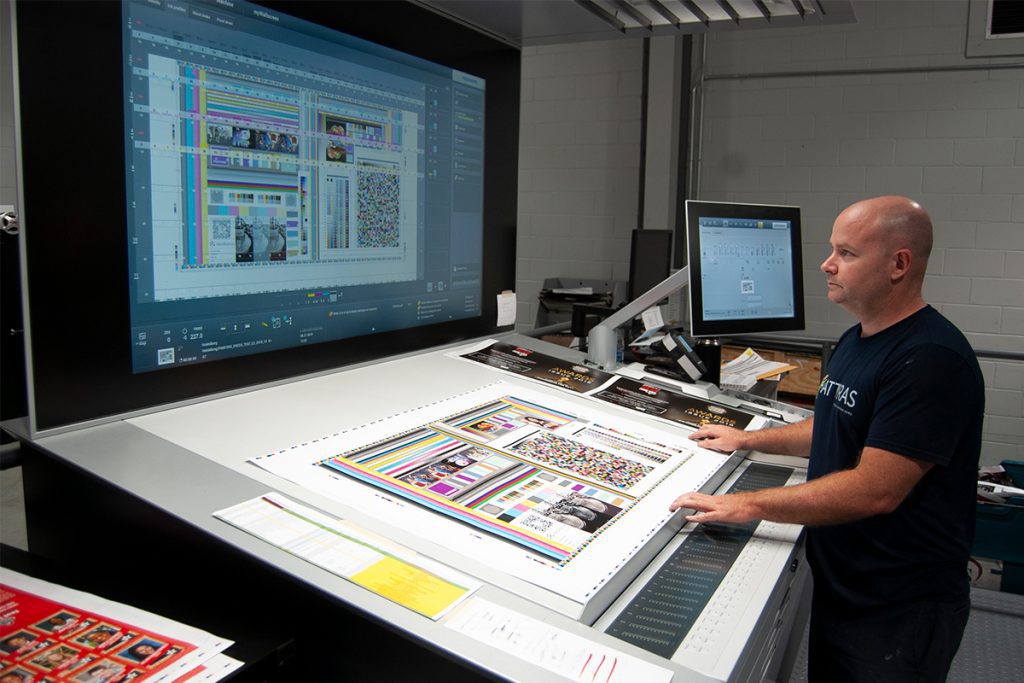 Hatteras understands the importance our customers place on brand quality and color consistency. As a Certified G7 Colorspace Master Print Facility, Hatteras can provide third-party verification and assurance to our customers that their brand colors will be managed accurately and consistently – from proof to press – whether you're utilizing our offset, digital or large format printing devices.