Hatteras is proud to be recognized on
ROI-NJ Magazine's List of Manufacturing Influencers for 2021
This year, the list was specially curated to acknowledge printers who played an important role in helping to fight the COVID-19 pandemic.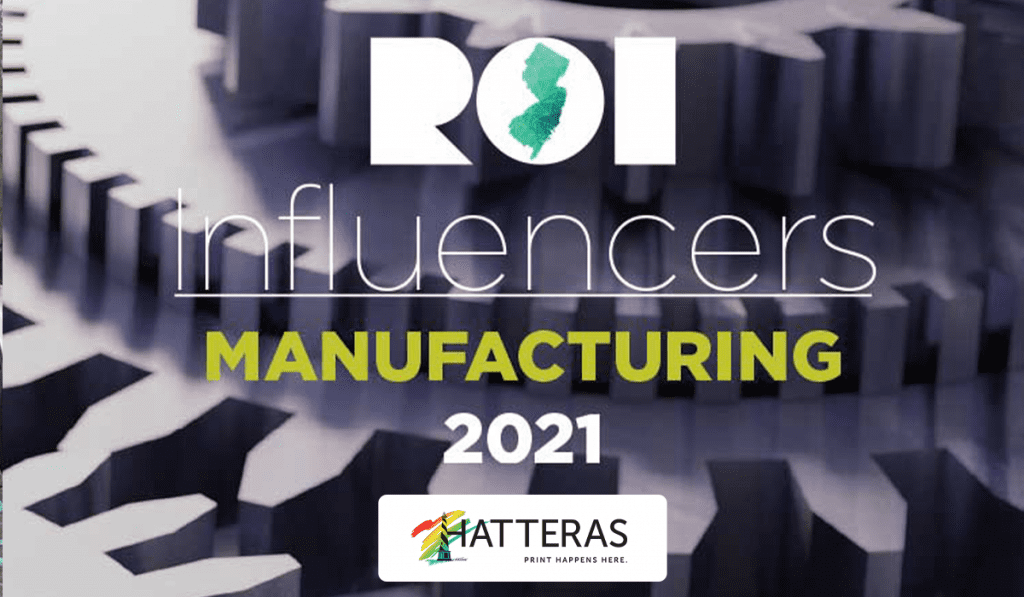 At the start of the pandemic, Hatteras quickly jumped into action to help the community and frontline workers. The team strategically repurposed equipment and pivoted employees to produce protective face shields, hospital beds and social distancing partitions. With the help of generous donors, Hatteras' GoFundMe page raised over $34,000, which Hatteras matched dollar-for-dollar to produce over
30,000 face shields
for frontline workers.
"We're proud to be listed among fellow New Jersey businesses that came to the aid of our local communities in fighting the pandemic," says President Bill Duerr. "It was a trying time for all of us. I'm happy Hatteras was able to tap our resources to help our frontline workers while providing some continuity for our staff and for the business."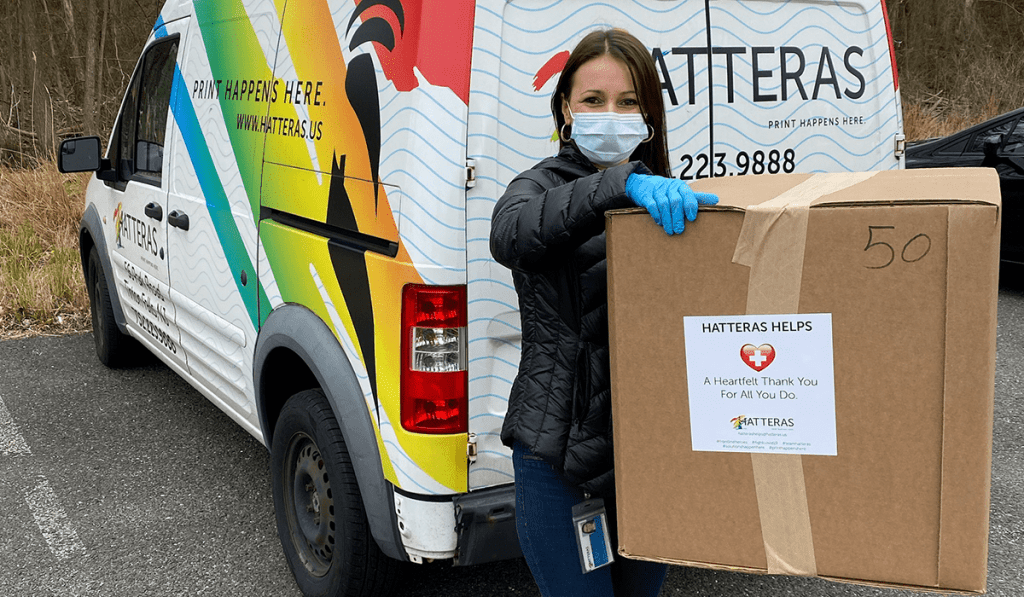 Only with the hard work and perseverance of Team Hatteras, along with the support of our loyal customers, was Hatteras able to remain resilient through such a challenging time for the company and for our industry.
We're very happy to have helped so many of the frontline workers, and we look forward to making positive contributions to our community in years to come.
You can see ROI-NJ's 2021 List of Manufacturing Influencers
Here
.