We are excited to announce that Hatteras has been named one of New Jersey's Top Workplaces for 2023 by NJ.com. This places us among an exclusive list of only 25 mid-size companies (having between 150 to 499 employees) to have achieved this honor.
"I'm incredibly proud of our team, and humbled by their view of the company that has led us to be ranked among the Top Workplaces in the state," said Hatteras President, Bill Duerr. "In the print industry which is highly service-driven, our employees are our most valuable asset, so ensuring that we provide a rewarding environment that allows our staff to grow both professionally and personally is of utmost importance."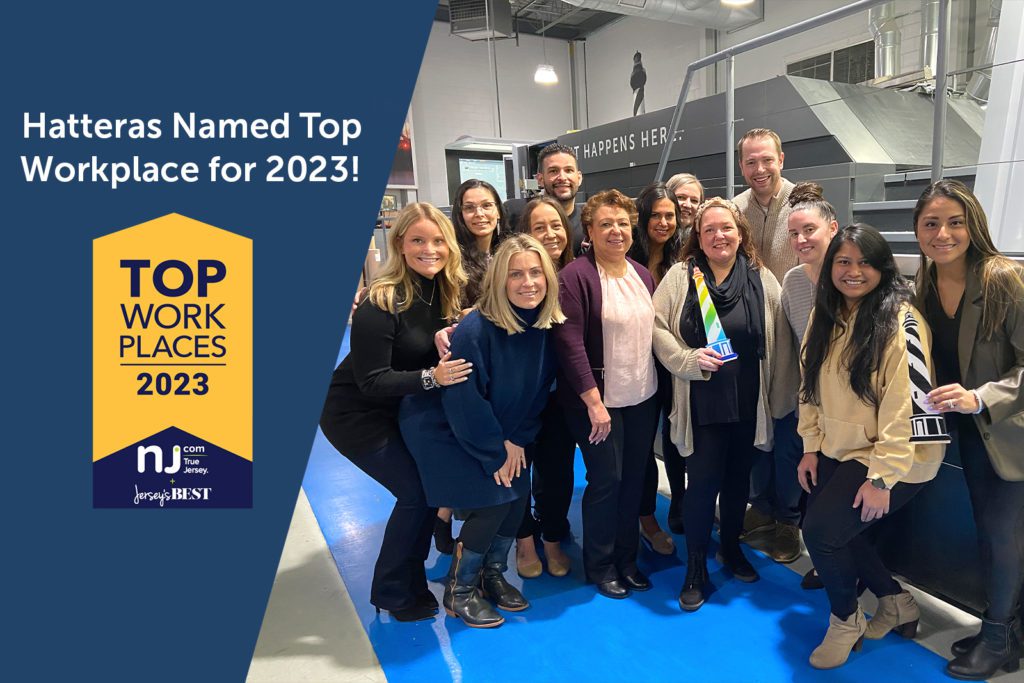 The qualification process is based on employee feedback gathered through 3rd-party research firm, Energage LLC. Companies are measured against 15 culture drivers that are critical to the success of any organization, including alignment, execution and connection, just to name a few.
"A career at Hatteras is an opportunity to become part of a passionate and diverse team, where everyone can feel valued and contribute towards a shared vision," said Hatteras' HR Manager, Kerly Kircher. "We have some of the most talented people in our industry, and we're forever thankful for the commitment to success they show on a daily basis."
Founded in 1983, Hatteras provides comprehensive printing and fulfillment solutions that are rooted in quality and best-in-class customer service. We're honored to be recognized as one of New Jersey's Top Workplaces for 2023, and would like to thank our amazing employees who have helped us achieve this important milestone. #PrintHappensHere