Hatteras was recently recognized for outstanding achievement in one of the nation's largest regional graphic communications contests!
On May 3, 2018, over 350 industry professionals gathered at Fairmont Waterworks in Philadelphia for the Graphic Arts Association's 2018 Neographics Exhibition and Award Ceremony. "Once a year we get together as a group, forget that we are competitors and celebrate each other's work, and our friendships", stated Jeff Pintof, Neographics 2018 Chairman. This year's theme was "Heroes of Print", celebrating the Superheroes who have made a true difference in the world of communication using print.
Out of the hundreds of competing submissions the GAA received from the New Jersey, Pennsylvania and Delaware areas – Hatteras stood strong as a print hero, being recognized for a "Best of Category Award in Booklets: Small Format".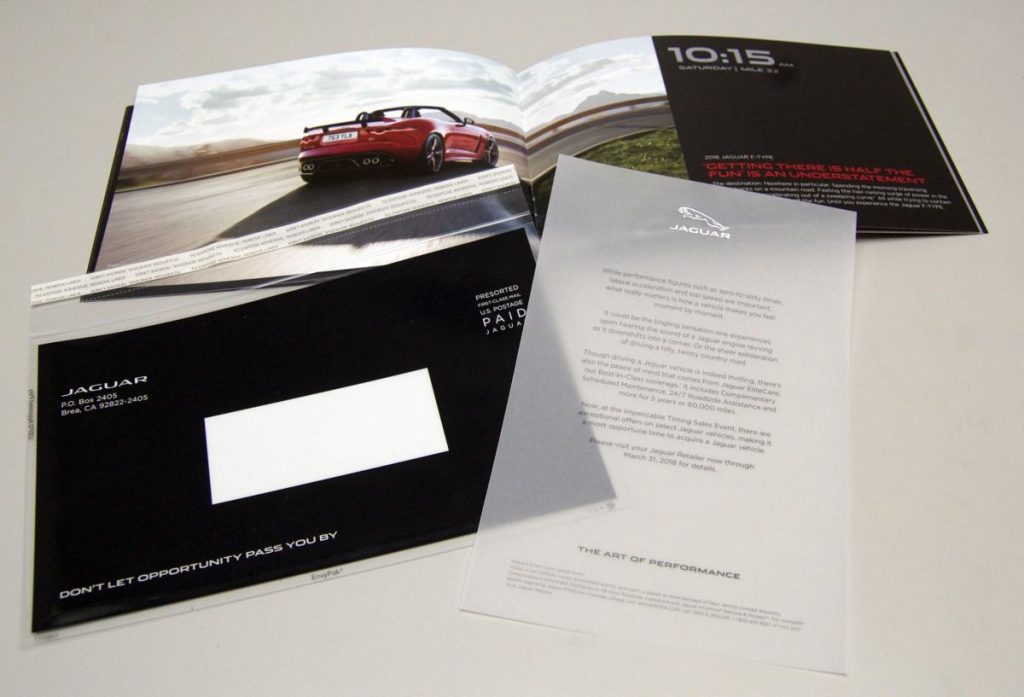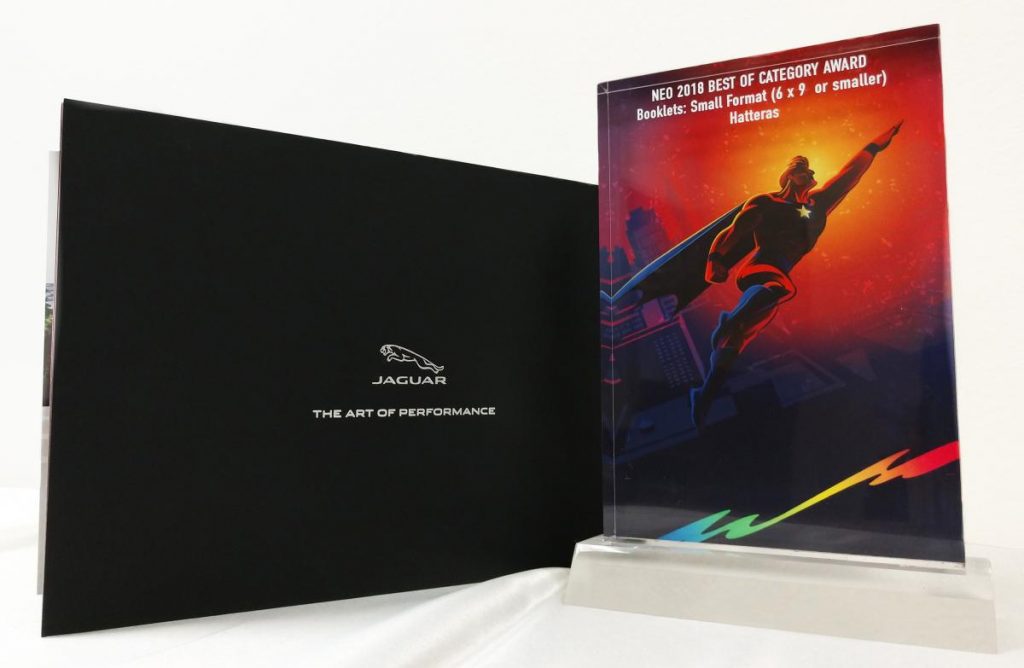 "Jaguar – Timing is Everything"
Customer Name – Spark44
Art Director – Kayleigh D'Auria
Production Notes – Saddle Stitched Booklet on 110# Touche Cover with a Silver Foil Stamp with a vellum insert to separate cover and text pages on 80# McCoy Gloss Cover, with Satin Aqueous Coating and Spot UV Gloss Coating.