Hatteras was recently featured in an article in Folding Carton Industry magazine that describes our expansion into product packaging for consumer packaged goods.
For years we've been offering broader packaging services to our clients, such as custom welcome and influencer kits used for marketing and educational purposes in the beauty and pharmaceutical industries. But recent investments in equipment have better positioned us to offer folding cartons and secondary product packaging as a core solution line.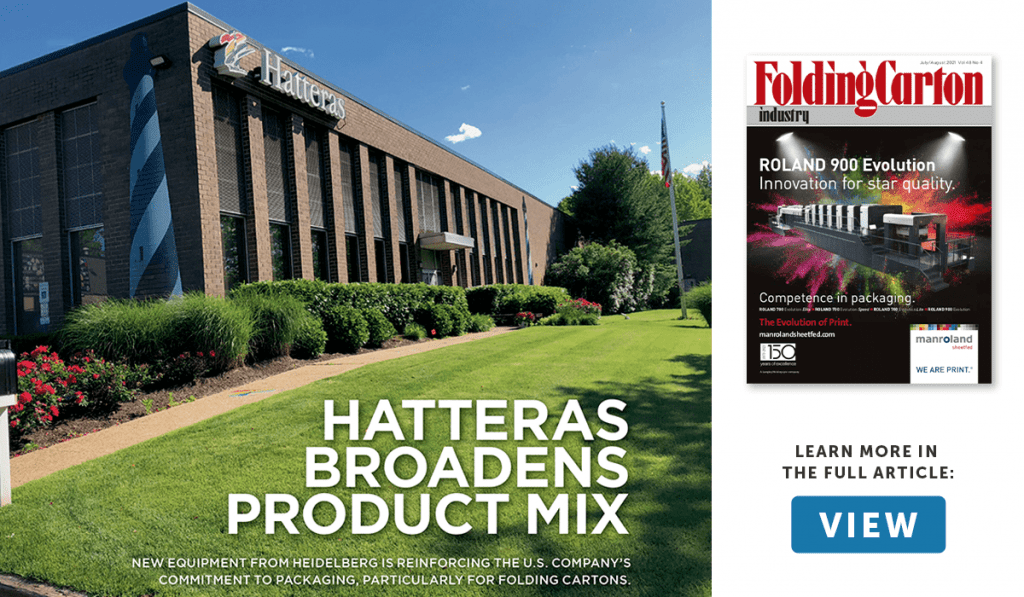 "It's not the first time we've launched a new initiative and brought in new equipment and attacked a new market," says Hatteras President, Bill Duerr, who is quoted throughout the article sharing his insights and strategic thinking behind Hatteras' segue into packaging.
One of Hatteras' core focuses has always been to be a full-service partner to our clients. As we continue working with more diverse companies and emerging brands across many industries, we're able to support them with print solutions across all of their consumer touchpoints – from packaging to direct mail to in-store signage. This results in more efficient print management, more consistent brand management, and deeper relationships with our clients.
You can
read the full article
to learn about some of the investments Hatteras has made to create the foundation for a comprehensive packaging solution.