At Hatteras, it is our mission to instill confidence and build trust with every customer interaction. We strive to deliver value beyond our day-to-day exchanges. As part of our Hatteras University initiative, we recently hosted a seminar for over 90 customers and prospects in collaboration with world-class presenter,
Trish Witkowski
at our headquarters in Tinton Falls, New Jersey. Our "Marketing to the Generations" seminar tackled one of the greatest challenges facing marketers today: the management of customer relationships across generational boundaries. Trish armed everyone with engagement strategies and tactics that will help drive results and increase their marketing and production success. Each attendee received a hands-on tour of our facility, where they were able to observe our dynamic operation in action. They also had the opportunity to speak with representatives from
GPA Specialty Substrates
at our headquarters in Tinton Falls, New Jersey.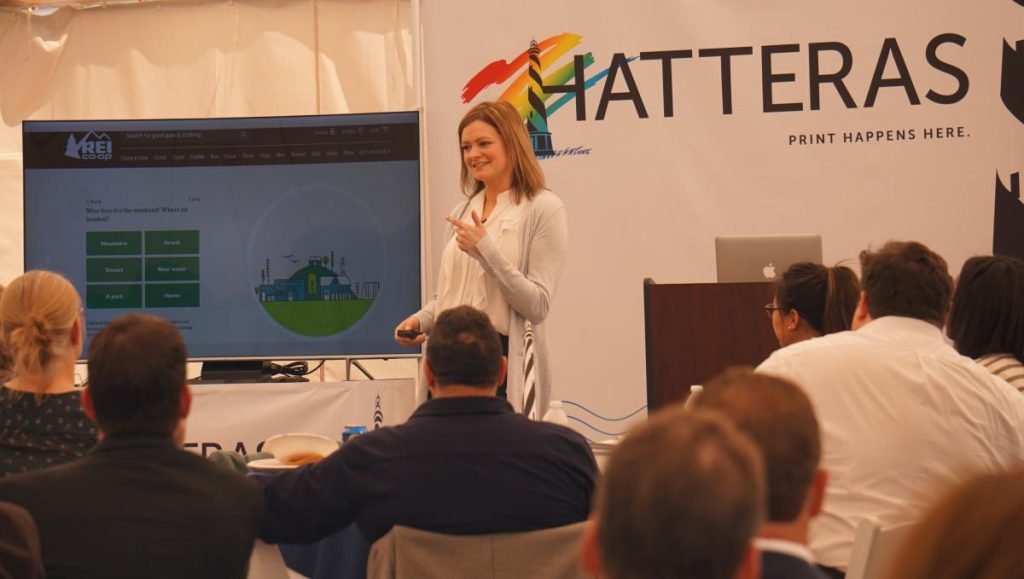 World-class presenter, Trish Witkowski, showing examples of proven marketing tactics that have increased engagement with consumers.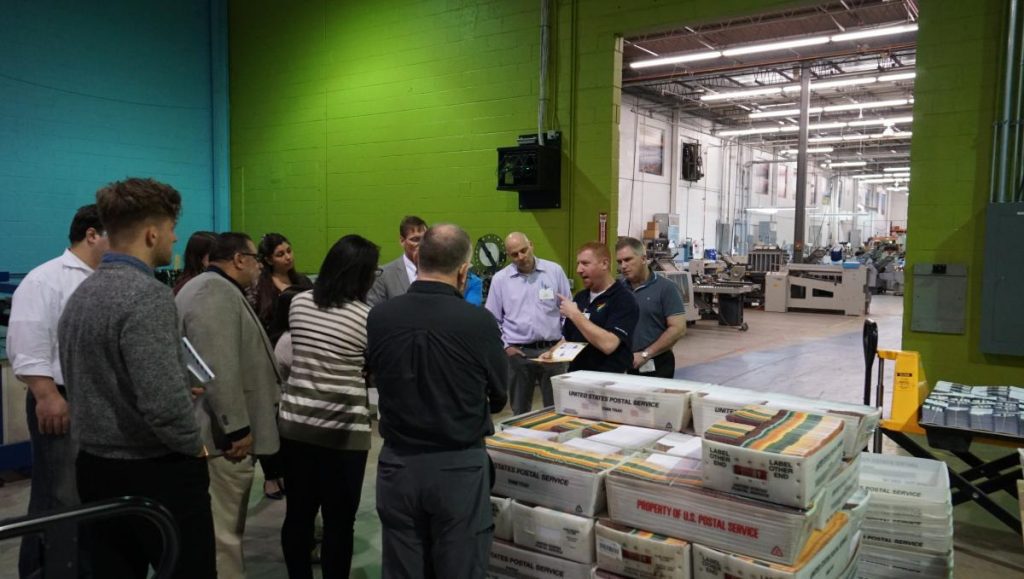 Bindery Manager, Mitch Fiedler Jr., explaining the comprehensive bindery and mailing services Hatteras performs for its clients.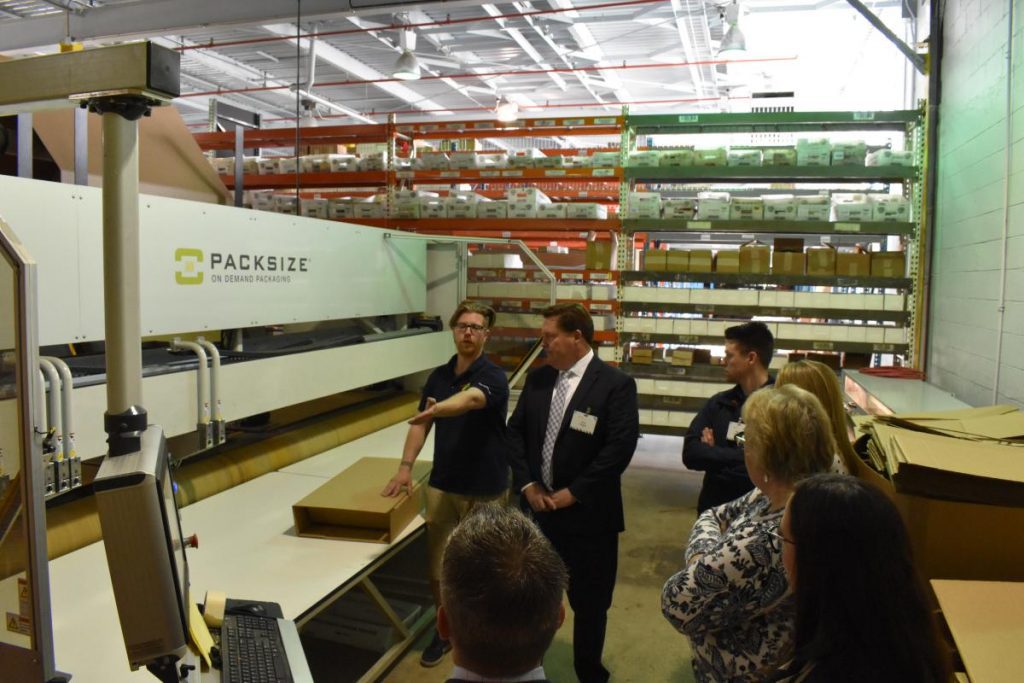 Pick and Pack Specialist, Zach Hemenway and Senior Vice President of Sales, Paul Vinges, demonstrating how we utilize our on-demand packaging solution, PackSize to drive cost-effective, custom packaging solution for our clients.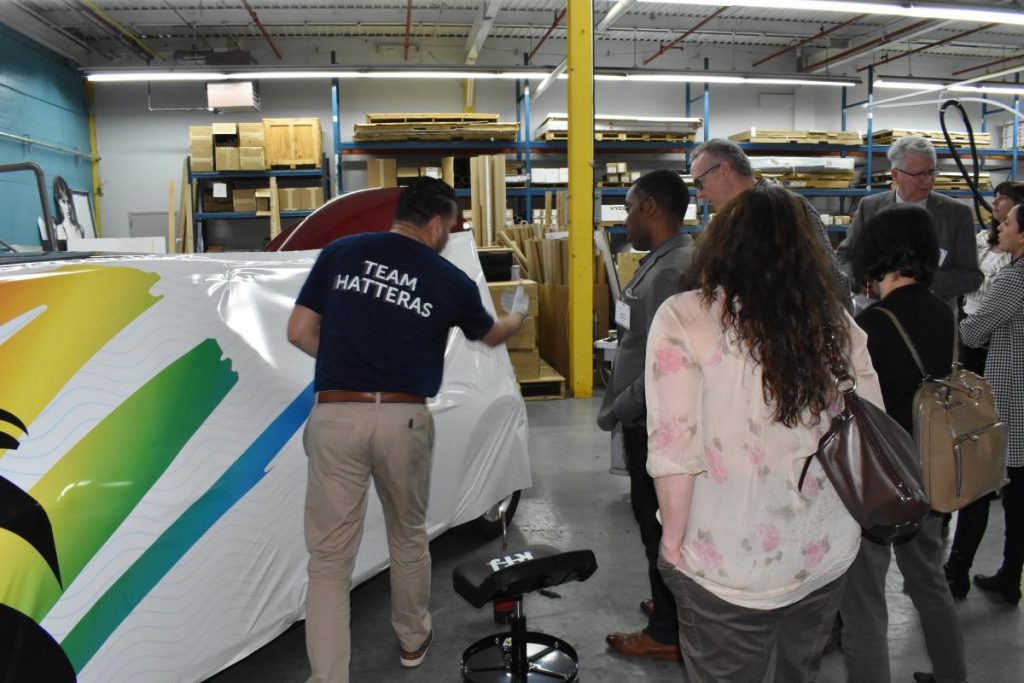 Hatteras's Installation Specialist, Will Rocha demonstrating the process of wrapping a Hatteras Vehicle with some fresh new branding.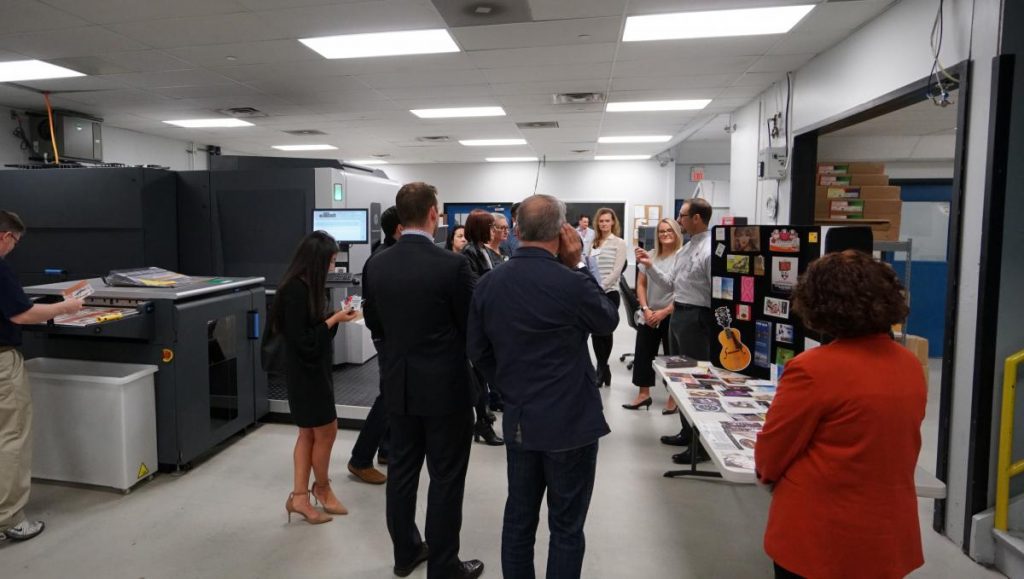 Hatteras Account Manager, Morgan Sprengel and our partners from GPA Specialty Substrates educating the group on the power of digital print using HP Indigo in combination with unique substrates.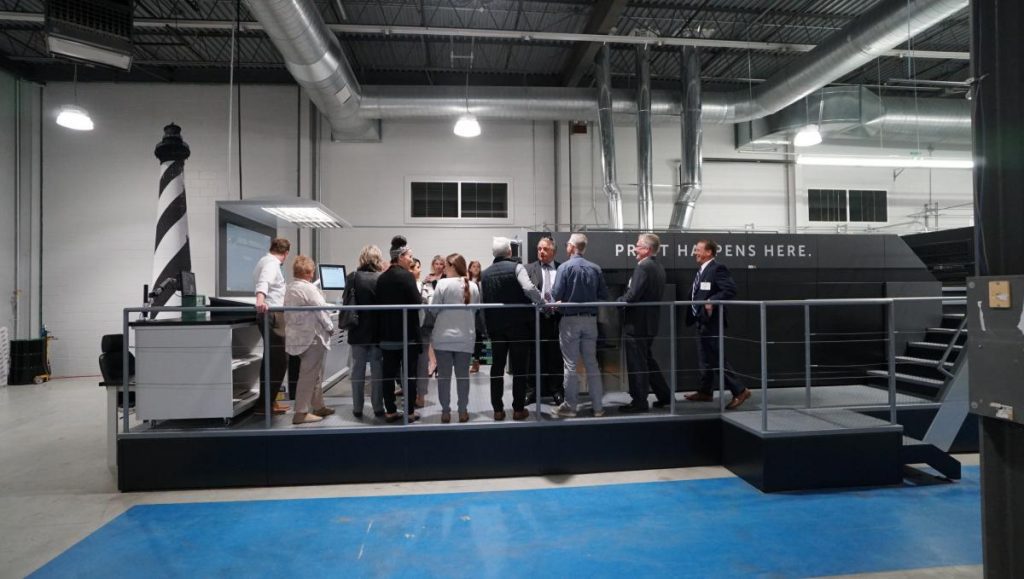 Hatteras Founder, Charlie Duerr gives an overview of our new Heidelberg XL-106 8-color perfector with LED curable ink technology as it churns at 18,000 sheets per hour.
"It was a great day and I was very impressed," stated an attendee. "The speaker was fantastic and the generational statistics she presented were very informative and interesting. In addition, the tour was awesome and great to see all the work that goes into our requests, as well as the possibilities we can create."
Everyone left with a custom box full of printed goods, which contained: a "Marketing to the Generations" informational booklet and chart, a personalized notebook and Hatteras' all new offset printing sample book, featuring LED curable inks and specialty coating effects.
"We were honored to have so many great customers and prospects at our headquarters for the day. Trish Witkowski did an excellent job and provided a really insightful perspective," said Bill Duerr, President of Hatteras. "I feel we achieved our goal in delivering value for both our customers and staff. We're looking forward to leveraging the information that was shared to drive better results for our customers in their efforts to create more impactful communications."
Couldn't attend? Contact your sales rep, or
connect
with us today to schedule a tour of our facility.