For smaller businesses with tighter profit margins, it's easy to buy into the belief that custom packaging solutions are out of reach. However, custom packaging is one of the most important investments you can make in order to stand out from the competition. And there is a lot of competition — 33.2 million small businesses in the U.S. alone, to be exact. But that brings up the question: how to get custom packaging for a small business?
It's a valid concern. Larger consumer brands generally work with large packaging companies that have runs in the tens of millions. Small businesses, as a result, are not a good fit for their set-up. Smaller and mid-size businesses likely need a partner that is willing and able to support runs as low as in the thousands or tens of thousands.
To that end, we've put together a guide for how to get custom packaging for a small business. The first step? Understanding your needs.
Step 1: Understanding Your Packaging Needs
The first step is to assess your specific product and packaging requirements. In order to find a packaging partner that aligns with your needs, you need to know how long your runs will be and how much customization you'll require. For instance, taking stock of how many different products (or sku's) you have, and whether or not they can share the same box structure or dieline, will give you a good foundation to start from.
Additionally, you should have a clear understanding of the goals of your packaging. Do you need an attractive display, superior protection, or a unique unboxing experience? Taking into account your target audience and market positioning – and most importantly, the end use – will help you narrow things down, and give you direction when it comes to design options and materials.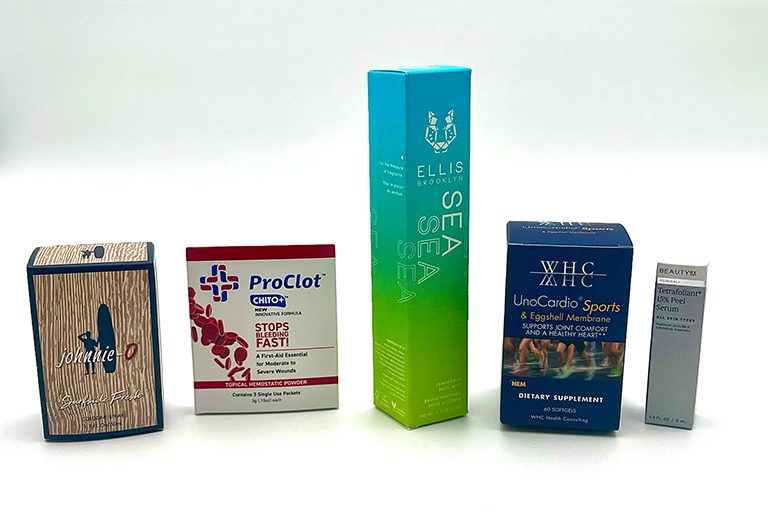 Step 2: Finding the Right Packaging and Printing Partner
The next step is to research and shortlist reputable printing and packaging providers. Look into their capabilities to make sure they're a good fit for the size of your run and make note of any minimum order quantities (MOQs). Finding a partner that offers boutique, hands-on service is ideal for small businesses in the earlier stages of growth. You can also request samples, ask to see their portfolio, or consider a tour of their facility in order to get a better feel for what they do.
Step 3: Collaborating on Design and Branding
While many packaging printers don't offer in-house design services, it's important to find one that will work with you to ensure a smooth file hand-off. When you've come up with a design that encapsulates your brand identity and speaks to your target audience, your packaging partner will take the designs and ensure that the packaging solution showcases your branding elements while also meeting any functional requirements you've specified.
Step 4: Finalizing Specifications and Approvals
Next, you want to find a packaging partner that works closely with you during the concepting and prototyping phase. This stage is very important and can be quite involved depending on how much back and forth you need to find the right fit, but after conceptualization and design, you and your packaging partner will settle on elements like material selection, structural design, physical prototypes, assembly and testing, visual design validation, functional testing, and feedback and iteration. Rinse and repeat as needed.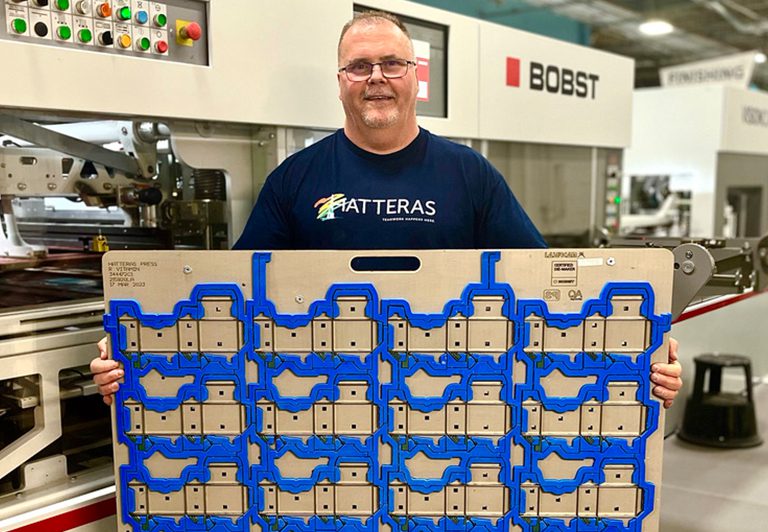 Step 5: Implementation and Measuring Success
Step 5 in how to get custom packaging for a small business involves assessing how successful your new partnership has been. At this stage, you can ask yourself questions like:
Could your packaging partner meet your needs with few roadblocks?
How collaborative/communicative were they?
Did they provide personalized services?
Were they invested in the outcome of your project?
Did the final product meet your high standards of quality?
Do they offer value-add services like warehousing, and other types of printed products such as IFUs and Marketing Collateral?
The answers to these questions can provide invaluable insight into how well your chosen packaging partner was able to deliver what you needed and, more importantly, whether you'd like to continue working with them.
Hatteras Packaging Services: A Boutique Approach for Small and Medium-Size Businesses
If you're wondering how to get custom packaging for a small business, Hatteras is here to help. Our customers have trusted us with their custom printing needs since 1983. We're equipped to provide packaging solutions for businesses that need runs anywhere from the thousands into the millions, meaning, we can grow with your brand. 
Are you a smaller business looking for a printing and packaging partner who can offer you the same individualized attention as the bigger brands? Connect with us today to get started.