Looking to provide consumers with a safe, easy way to connect to your brand or marketing information in a mobile environment? We'll show you how to use QR codes to create a seamless, multi-channel brand experience right from your printed pieces.
The Resurgence of QR Codes
From retail graphics to packaging and a myriad of print formats in between —
QR Codes
(or Quick Response Codes) are shortcuts that can be used to seamlessly connect consumers from printed materials to digital media. QR codes have been around for many years, but the COVID-19 pandemic created a big resurgence. Businesses from major retailers and event venues to local coffee bars increased the use of QR codes to provide an easy — and touchless — way to engage with their customers, and those benefits will last long after the pandemic is over.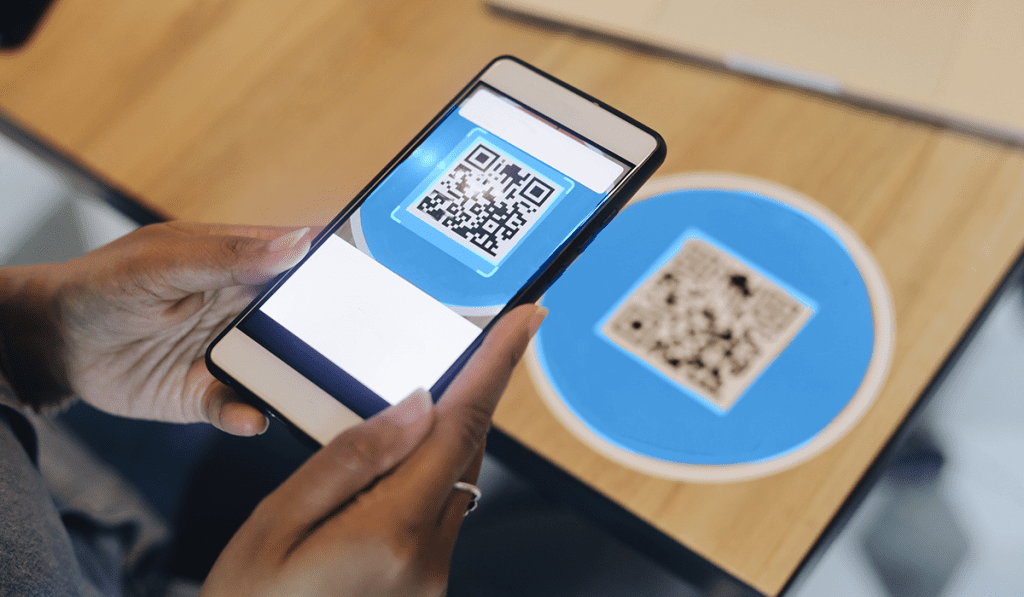 In the past, people would need to download a QR code reader to their phones in order to scan them (and those with older phones may still need to do so). But today, most newer mobile phones have QR code readers built in, making the process easy which is probably the reason why adoption of QR codes was so strong during the pandemic.
To use QR codes, consumers simply open the camera app on their smartphones, point the camera at the code, and the camera's browser will instantly recognize the code and take them to a website. What was once a static, printed medium suddenly becomes a dynamic, interactive one for consumers!
The Benefits for Using QR Codes
One of the reasons QR codes can be so impactful is that they capture viewers at the very moment of interest. As soon as consumers' attention is piqued, they can act on the information right away. And the best part is that you don't lose eyeballs by asking people to manually input URLs or scribble them down onto a piece of paper that might get lost. The experience is seamless.
Since QR codes bring consumers directly to websites, they provide an easy way to track interest level and conversions among mobile audiences. How many people scanned the code in the brochure you mailed out after the virtual trade show? Were mobile users more likely to respond to your promotion from the local newspaper or regional lifestyle magazine? Do people really pay attention to window clings? With QR codes added, more of your printed materials can now be used as powerful marketing tools for driving digital engagement and possibly even sales.
QR Code Uses for the Everyday Consumer
The beauty of QR codes is that they can be used at any point in the consumer journey. Below are just a few examples of how your brand can connect with consumers with the use of QR codes:
Direct Mail
– Whether included in postcards, newsletters,
promotional kits
or other forms of direct mail marketing — users can transition from a tangible touchpoint directly to a digital destination. For example, realtors can send people postcards with QR codes that link them to virtual tours of specific homes in their area.
Outdoor & Event Graphics
– Whether used at a trade show or in out-of-home advertising, QR codes can be included in your graphics to direct consumers to learn more about your brand, to claim a discount, to contact your business, or to simply enhance the visual experience.
Packaging
– Your brand's packaging should aim to create a positive first impression with a consumer. But when paired with a QR code, you're able to expand on your brand story by sharing more details about your product, how it's sourced, or other values and offerings. For example, a beauty brand may want to show a video of how their products are cruelty-free and safely-made, while a spirits brand may want to provide a holiday cocktail recipe. By easily providing ways for consumers to engage and interact, they're more likely to have a positive experience and build a lasting relationship with your brand.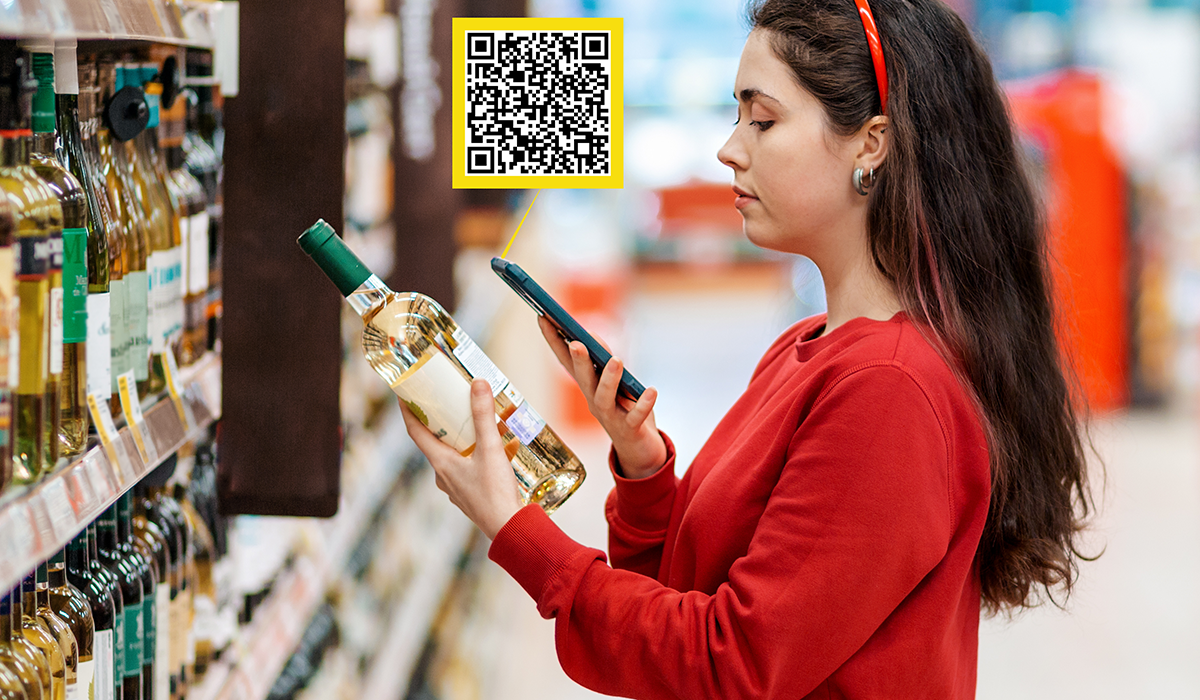 Retail Windows
– Businesses are awakening to a powerful but overlooked marketing channel — their own windows! By adding QR codes to their street-facing graphics, they can engage shoppers even before they enter the store — something to consider especially during the holiday season. A great example of this would be to include your social media handles on a QR code which reads, "Scan the Code to Follow Us for Deals & Offers!" By creating a digital experience before consumers step through your door, they're likely to already feel connected to your business which may inspire them to make a purchase or visit again.
Getting Started with QR Codes
QR codes offer marketers an additional way to engage with consumers, while seamlessly bridging the gap between print and digital mediums. Let Team Hatteras help you make the most of your print-based marketing.
Contact us today to get started.