As the health and therapeutic properties of cannabidiol (CBD) have become more widely known, and government approvals continue to roll in, popular demand for CBD products has skyrocketed. Now websites, pharmacies, dispensaries, specialty shops, convenience stores, and even gas stations rise to the new opportunity, alongside numerous brands competing for shelf space and consumer attention.

Whether you are launching a CBD subscription box or need one-of-a-kind tincture boxes for CBD oils, e-liquids, or other cannabis extracts, creating eye-catching CBD packaging boxes is one of the best ways to rise above the competition. What better way to differentiate your budding brand than with premium packaging?

Learn how to leave a lasting impression and create a better unboxing experience with a few tips below or by reaching out to our team directly.
Elevate the Customer Experience with Informative, Eye-Catching CBD Packaging Boxes
CBD products now range far and wide — from CBD supplements to gummies, protein bars, lotions, soaps, and cosmetics. It's more important than ever to effectively promote your new product, its benefits, and detailed instructions for effective use. With CBD oil continuing to rise in popularity, you need to clearly communicate to customers the value of your product and what to expect.
With a little planning, you can use your packaging to address customer concerns and speak to the quality of the products inside. Customers will be interested in hearing more about your CBD product's medicinal properties including chronic pain relief, anxiety prevention, insomnia support, and depression alleviation.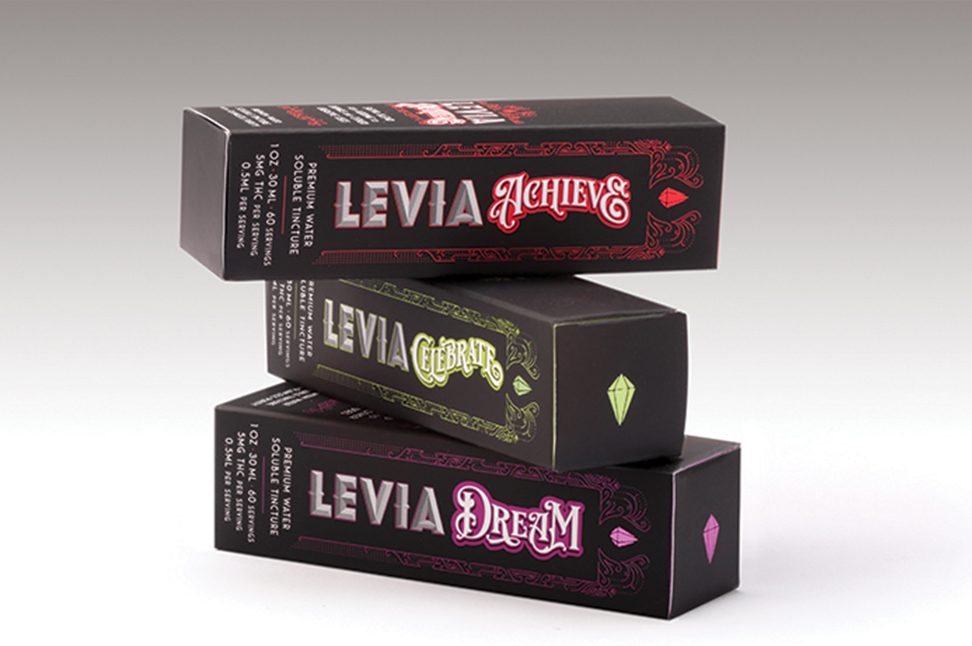 Build an Eco Friendly Brand with Renewable Materials
For eco-friendly CBD brands, your packaging should reflect your values. By using paper-based packaging and folding cartons, you are already utilizing renewable materials and on your way to meeting sustainability goals. If you are looking to attract customers with sustainable CBD packaging, it is a good idea to confirm that your printing and packaging supplier is experienced in environmentally-friendly production processes. At Hatteras, we are FSC-Certified, use soy-based inks with LED curing, and run on renewable energy.
Uncover the Best Type of CBD Boxes
CBD products come in solid, liquid, and powder forms. Your packaging should protect and showcase your CBD products with style — no matter the form they are in. Fortunately, folding cartons are a lightweight and easily customizable packaging solution that can meet your product display needs. Whether you are reaching customers online or in-store, the right box type goes a long way in not only attracting the right customer but saving on production costs. Uncover a few common design solutions for your CBD packaging box:

Straight Tuck Boxes: Never compromise on quality and appearance with easy-to-open CBD tuck boxes that pop off of retail shelves.

Reverse Tuck Boxes: Similar to straight tuck boxes, except their openings open and close in opposite directions, and they are better suited for sending samples.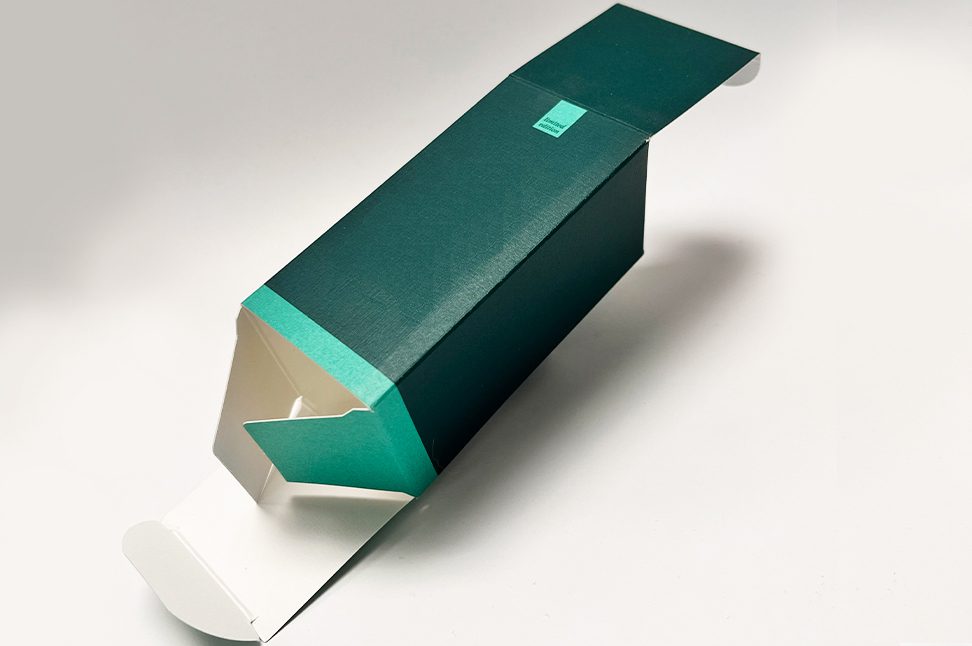 Two-piece boxes: The unboxing experience is made even more unique with two-piece boxes designed to fit any shape or size.

Tincture Boxes: Effectively promote and protect essential oils in CBD tincture packaging that's also engaging to customers, whether it be online or in-store.
Boxes with Cutouts and Inserts: Add eye-catching elements with a custom design that speaks to your brand, and most importantly, to your customer.
Auto-lock Bottom Boxes: An interlocking bottom is especially beneficial for heavier CBD food and cosmetic products that need to display well.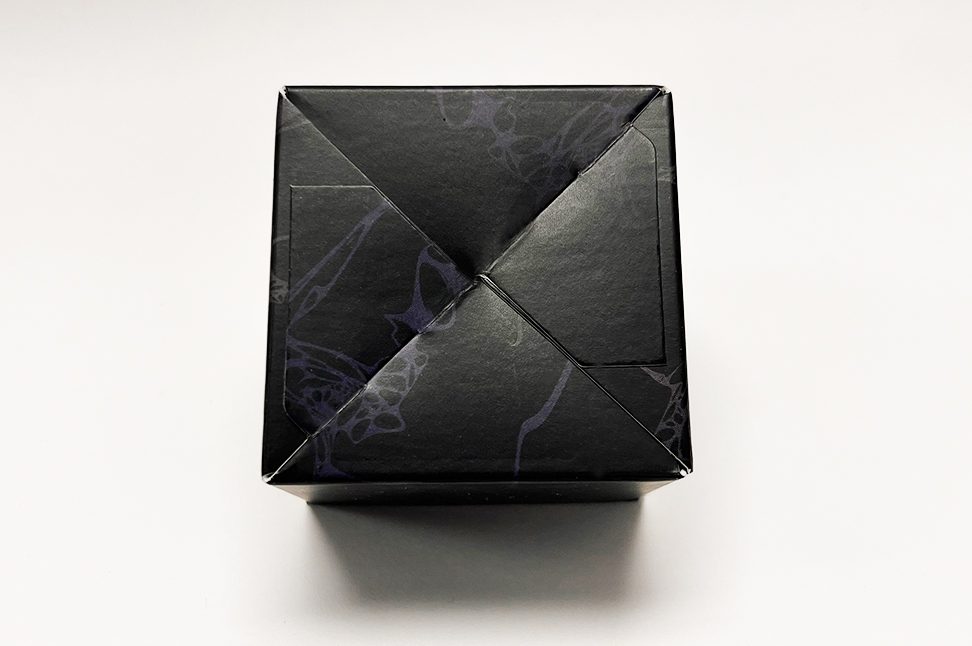 Find New Savings with a Custom CBD Packaging Solution
There are a few reasons why folding cartons remain the packaging choice for companies and product types across the board. Not only are folding cartons a low-cost material that remains readily available, but they are completely customizable in shape, size, design, and layout. Folding cartons are both lightweight and durable, giving you the added flexibility needed to promote lightweight CBD cosmetics and heavier food products.
Finding the packaging type that fits your CBD products can be a challenge, especially when considering shipping, product protection, and presentation. With the right packaging support, you can create no-waste designs that are minimalist, elegant, benefit the environment, and are great for your bottom line.
Take Your CBD Packaging to the Next Level
The right CBD packaging will make your product benefits pop off the shelf — from everyday wellness to better sleep, relief of aches and pains, and everyday moisturizing. At Hatteras, we understand the CBD industry — and how to create custom packaging that helps your product stand out on the shelves and online.
With custom CBD packaging and an experienced printing partner, you can ensure your message not only gets through but leaves a positive, memorable impact. At Hatteras, we are ready to work with you to properly display product information, meet industry requirements, and promote your CBD products with world-class digital and offset printing and our G7 Colorspace Master Certification for ensuring brand consistency.
We're here to help review your packaging challenges, find the right box type, and continue creating a custom CBD packaging box of your own.