While there's still a misconception that using paper kills trees, quite the opposite is true.
For many years we've seen environmental slogans in email signatures such as "Save a tree, think before you print" and "Please consider the environment before printing." But did you know that using paper is actually good for the environment?
Paper is a biodegradable product made from a renewable, sustainable resource: trees. And thanks to years of improved and regulated forest management, we have many more trees in America today than we did 50 years ago when the first Earth Day was celebrated (see Hatteras' special 50th Anniversary
Earth Day mailing).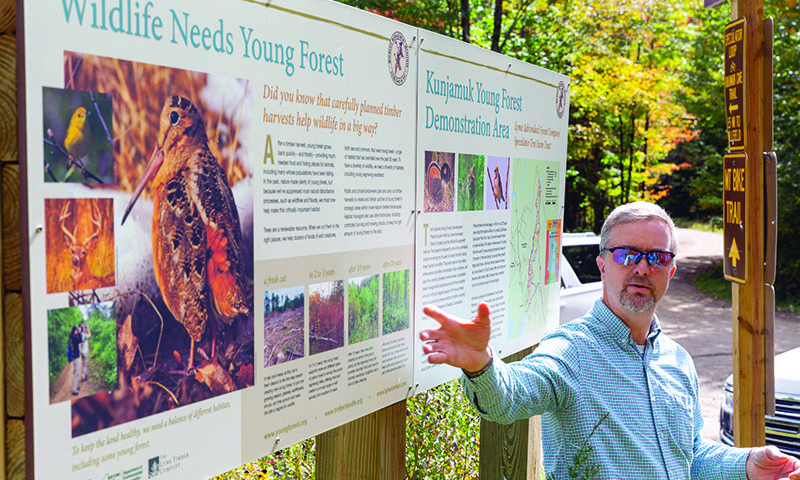 Growing trees for use in paper and wood products has many benefits that could go away if there was no market for paper. In fact, demand for forest products can actually result in more forests.
Here are just seven interesting facts that may lead you to look at the use of paper a little differently:
#1.
90% of U.S. forest products come from privately owned working forests (according to the U.S. Forest Service). Without income from forest products, pressure would build on landowners to use their lands for commercial development or other non-forest purposes.
#2.
Healthy forests, resulting from the cycle of planting, growing and harvesting trees, increase carbon dioxide absorption from the atmosphere which helps reduce greenhouse gas emissions.
#3.
Landowners earn income from carbon credits to keep their forests intact and flourishing.
#4.
Working forests provide clean air and water to local communities, produce a healthy habitat for wildlife, and create jobs in rural areas.
#5.
Sustainable forestry practices include "patch" harvests, limiting cuts to about 8 acres. These patches open up meadows for growth of more diverse plant and animal life.
#6.
Carefully and responsibly managed forests can help make them more resilient to wildfires and mitigate climate change.
#7.
While using recycled fiber is an important part of limiting our environmental impact, paper cannot be recycled indefinitely. Therefore, new fiber is needed to continue making recycled products.
So, if you love forests, use paper, and use it wisely. It has many benefits we can all enjoy for years to come.
Hatteras is committed to protecting Earth's vital resources and building a sustainable future, while providing high quality, environmentally friendly print-based marketing solutions for our clients.
Let us help you explore sustainable options for your next print project.
connect@hatteras.us