Offset printing, otherwise known as offset lithography, is a popular printing press technique for everything from premium packaging to magazines, direct mail, brochures, catalogs, and other pieces of marketing collateral. If you are looking for top-of-the-line typography and vivid images with complete color precision, you can't beat the accuracy of high-quality offset printing.
Depending on your brand requirements, order size, urgency, and budget, offset printing might be the right choice for you. If you are unsure how to achieve your design goals with the right printing process, consider collaborating with a certified expert like Hatteras, or keep reading below.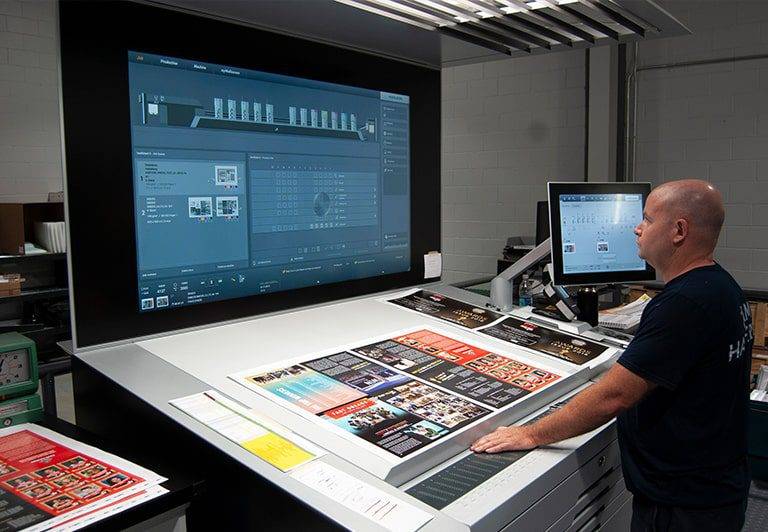 A Quick Review: What Does Offset Mean in Printing?
A proven printing platform for retail and luxury brands, offset print requires custom printing plates that provide beautiful, full-color results on a wide range of materials and substrates. But why is it known as offset printing? In the offset printing process, the inked image is transferred from a metal plate to a rubber blanket. From there, the image is impressed to the surface of your chosen material (e.g. paper). The image is never directly transferred to the end material, making it an offset printing process.
The Advantages of Quality Offset Printing
When your packaging and marketing materials require a premium look and feel with complete color consistency, a full spectrum of hues and colors with embellishments such as gloss coatings – and, you have a high-volume order – offset print is the clear choice. It further extends your branding with a sharp and clear resolution, a large color gamut, and prints large areas of a single color smoothly. For producing a large quantity of a static design (one that doesn't include variable content used in a digital printing process), offset printing becomes the clear, economical solution.
If your product proves to be popular — and you need to scale quickly — offset printing will even give you an edge over your competition. You'll save on time and spend less because everything you need is already set up. The greater the size of the print job, the more cost-effective it is to use the offset press technique.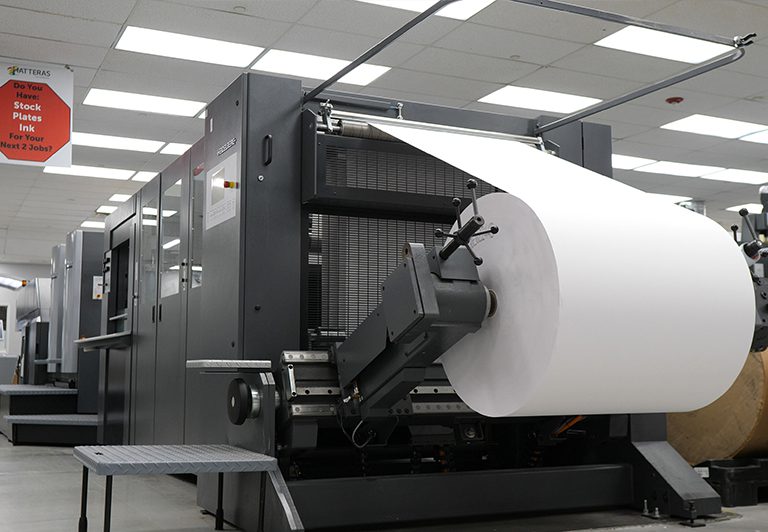 The Disadvantages of Offset Print
Unlike digital printing, an offset press uses "plates" for any printed item you need produced, which can result in a longer set up time and additional costs. With offset print, there is very little room for error. An extended turnaround can be expected with the time needed for proofing as well. If you need a job done at the last minute, digital print may be your better option. For volumes in the thousands or higher, we recommend looking at quality offset printing as a more economical option.
The Step-by-Step Process of Premium Offset Printing
1. Start with a Stellar Print Design
All great print jobs start with a beautifully-prepared design. Whether you're relying on your in-house creative team or looking to us for guidance, starting with a clean, print-ready art file is essential. From colors to layout, fonts, paper type, coatings, and more – our expert team is here to ensure your final product delivers maximum brand impact.
2. Carefully Review a Proof
The next step is to translate the art file into a sample of the final product. We ensure you are completely satisfied with everything from spacing to color precision to trim marks — and work to ensure the product is produced without errors. A proof is an indication of how the final piece will be printed, and is the last opportunity to make adjustments if needed.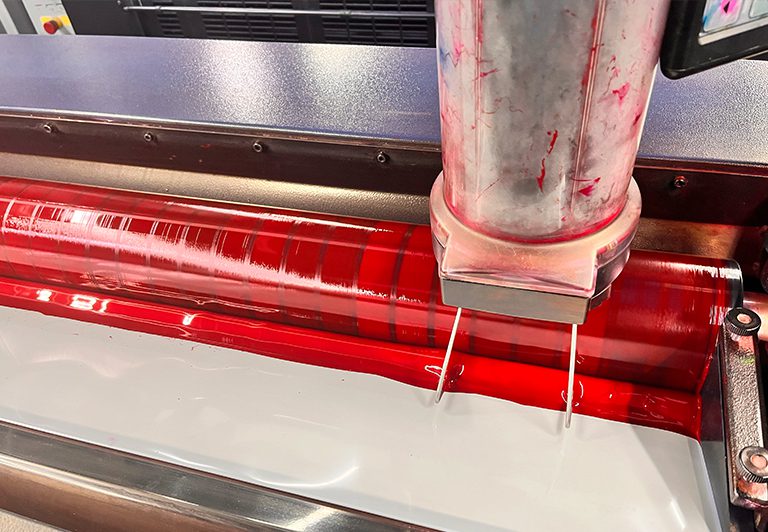 3. Quality Offset Printing Begins
Once the proof is approved, your product is ready for production. Plates transfer your artwork onto a rubber blanket, which are then transferred to the final material you selected. As a G7 Certified Master Facility our offset print delivers ultimate color accuracy and consistent results.
4. Finishing, Bindery and Packing
During these final steps we trim, fold, batch, and prep your printed materials to match the specifications you originally provided. You can be assured your final product will look exactly as you outlined in our initial consultation. Printed items will then be carefully packed and prepared for delivery.
5. Delivery
The final step is to receive your printed pieces, or in the case of direct mail, ensure they are delivered directly to the end customers.
Are you planning for a more elaborate print program, such as something dimensional or a promotional kit that requires multiple pieces coming together? Be sure to consider your program from a design, production and budgeting standpoint to set yourself up for success.
High Quality Offset Printing Remains our Roots
Since our founding in 1983, Hatteras has consistently held the reputation for offering the highest quality offset printing. With our G7 Colorspace Master Certification, we are qualified to serve an incredibly diverse range of markets and clients, bringing unmatched excellence to every final product.
If you are looking for scalability and affordability, it's hard to go wrong with high quality offset printing. Ensure your design meets the highest standards with premium offset printing services today.