Consumers of health and wellness products are demanding more from their brands when it comes to sustainability. From naturally-sourced ingredients and clean labels, to recyclable packaging and sustainable business practices that encompass the entire supply chain, It was a change that was bound to happen.
A strong sense of holistic personal wellness can't help but foster an awareness of the health of the world around us, and the old "greenwashing" marketing tactic has become much more under the spotlight. This is why genuine sustainability messaging is becoming more integral to wellness brand marketing every day.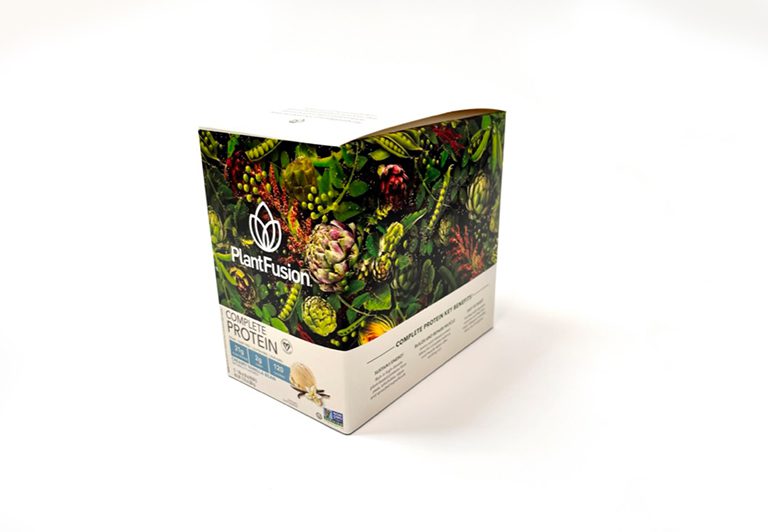 A 2021 Global Sustainability study found that 85% of consumers are changing their shopping habits to incorporate a greener lifestyle, particularly in the younger demographics, and governments are already acting to support this shift as well. The new Anti-waste and Circular Economy Law plans to phase out single-use plastic packaging by 2040, and in the U.S., states like Colorado are following the examples of Oregon and Washington in the gradual elimination of plastic bags.
For wellness brands, this means that a full commitment to sustainability is absolutely necessary to remain relevant, competitive, and most importantly, genuine. As one of the first points of contact between you and your customers, reflecting this commitment in your packaging is essential when it comes to maintaining authenticity, creating a cohesive brand image, and increasing customer loyalty.
Authenticity Resonates in Wellness Brand Marketing
As abundant access to information continues to pull back the curtain on tried and true marketing tactics, businesses can no longer rely on gimmicks or catchphrases to elevate themselves in the eyes of their customers. Brands need to be authentic. This is particularly the case in sustainability-focused wellness brand marketing.
But brand authenticity goes beyond customer perceptions of how well a brand aligns with its own stated values; authenticity also encompasses how well a brand enables consumers to remain true to themselves. This is where incorporating sustainable packaging comes in.
Opting for recyclable packaging materials and circular packaging systems doesn't just serve as physical representations of your commitment to sustainability, it also reassures your customers that they are not going against their own values by continuing to buy from you. This is essential as the focus of our society continues to shift toward personal environmental responsibility.
In terms of the slightly higher costs that may come with sustainable packaging, even that may not be a deterrent if your customers feel the decreased environmental impact is worth it. In fact, one study found that 74% of consumers are willing to pay higher prices for sustainable packaging.
Genuine Sustainability Messaging Stands Out
In a 2022 study, 69% of consumers said that eco-friendly packaging was what prompted them to return to a brand. This number may even increase in the future as environmentally-savvy Millennials and Gen-Xers continue to take over as the dominant consumer demographic. One thing is clear: it's likely that sustainable packaging will soon become non-negotiable for the vast majority of consumers.
In the sphere of wellness brand marketing, this presents a unique opportunity for brands to stand out as leading voices in sustainability within the industry.
The good news is that sustainable packaging makes this easy. While many still associate high-gloss plastics and single-use packaging with luxury, there is a growing movement that wants to change this.
The aesthetics of simple cardboard packaging and other earthy, eco-friendly materials are set to take the consumer world by storm. Packaging designers can help your wellness brand feel more grounded and connected to sustainability practices. With materials like recyclable cardboard and paper-based products, you can create a unique look for your wellness brand that prioritizes your customer's holistic experience, rather than catering to an aesthetic that will likely fall out of favor in the coming years.
Lead by Example With Sustainable Packaging from Hatteras
Wellness brand marketing that showcases an authentic commitment to sustainability will do more than connect with customers on their values. It will also position the brands that do take early action on this as thought leaders and proactive problem solvers.
The demand for sustainable packaging is only going to grow. A packaging partner that has experience blending sustainability with aesthetics for a strong communication of brand personality and values will soon be an invaluable part of your business.
As a certified Sustainable Green Printing Partner (SGP), Hatteras places sustainability at the heart of everything we do without compromising on quality. We offer a wide variety of packaging options ranging from folding cartons to influencer kits to point-of-sale displays, that are produced using eco-friendly print technology.
Reach out today to find out how we can help you ingrain sustainability into your wellness brand marketing strategy.