Social Distancing Solutions
Safeguard your environment. Elevate your brand.
Solutions to put your staff and customers at ease in the new normal.
Covid-19 has changed our world. Businesses looking to operate safely and successfully will need to implement social distancing protocols that inform and protect their customers and associates, while reinvigorating brand engagement and sales. Hatteras' Social Distancing Solutions are designed to do just that.
Supplied by Hatteras to tens of thousands of healthcare workers during the COVID-19 outbreak, our multi-use Protective Face Shields offer an extra layer of protection from debris and fluids for employees working in close proximity to customers or the public.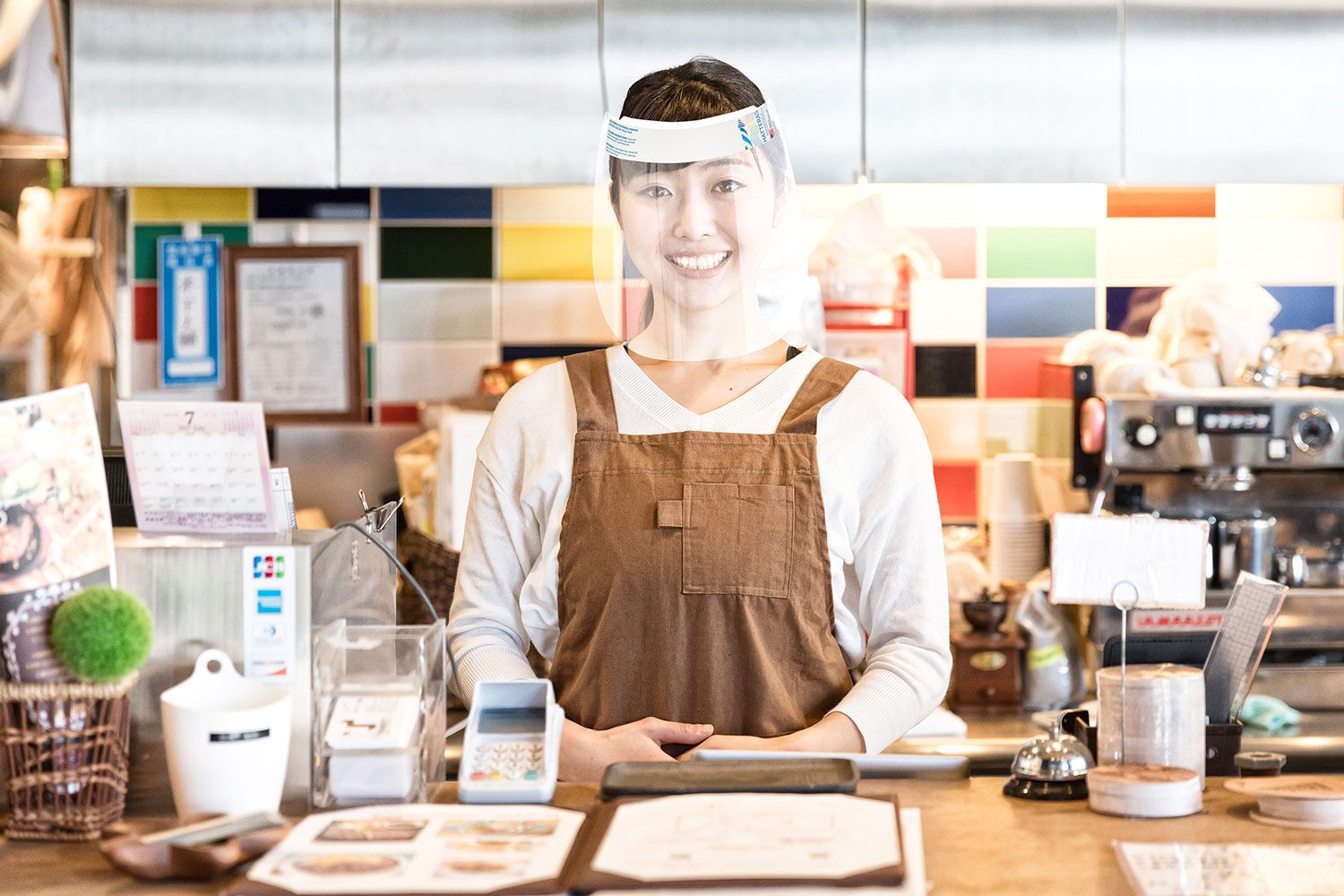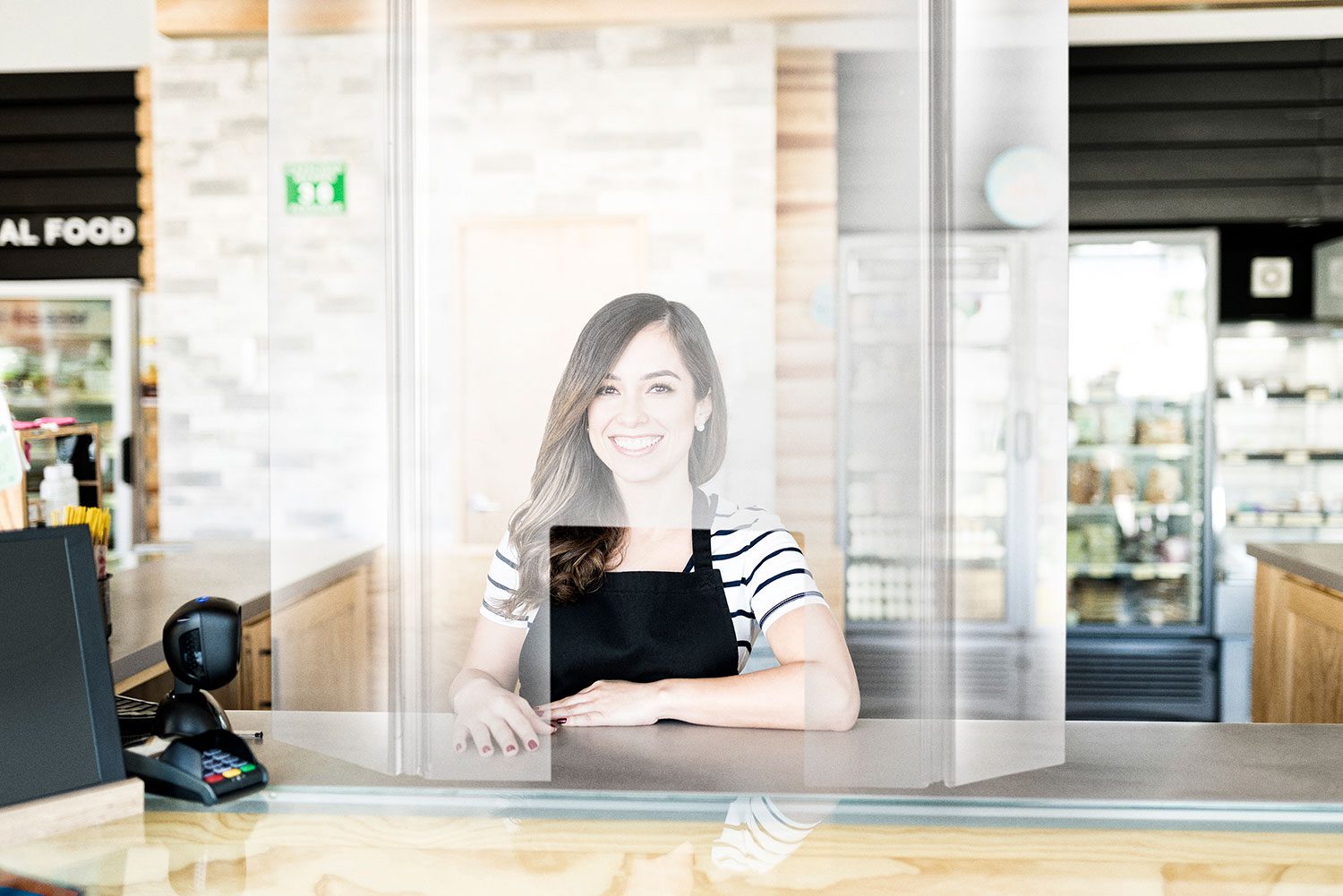 Hatteras offers three predesigned products or the option to create a customized shield that serves as a clear barrier to protect employees and customers at the point of sale. Create a physical separation that helps maintain social distancing while reducing the spread of germs.
Social Distancing Graphics
Help customers feel safe and informed through the effective use of signage and graphics that welcome people into your store or public space while clearly communicating new social distancing guidelines. Hatteras offers a wide variety of exterior and interior graphics that can be purchased off-the-shelf or customized with your own branding.
Let's make something incredible