One of the most important things a company can do that's focused on building customer loyalty is to be an easy company to do business with.
This is especially true for high-touch B2B service industries, where customer projects are often complex and can span a period of weeks or even months. In these cases, a strong customer service team becomes a business's primary tool for driving satisfaction and customer loyalty.
Vicki Strull, Design Strategist and keynote speaker at the
Hatteras University Seminar in 2019
explained that "Brands deal in the currency of customer experience", a philosophy that applies to both B2B and B2C markets. It's about delighting your customers at every touchpoint. For service providers, if you can make your customers' lives a little easier while delivering on your promise, that's when you can go from having transactional relationships to transformational ones.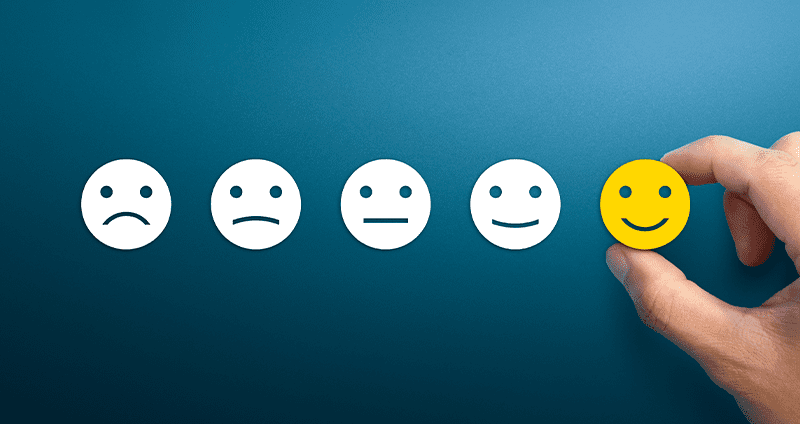 The commercial printing industry is no exception. Throughout Hatteras' 37-year history as a print services provider, we've found these five principals to be essential for delivering the kind of world-class customer service that creates long-term relationships with our clients.
#1. Know Your Customers
Developing an understanding of your customers starts with the first conversations you have with them – beginning with discovery meetings and continuing through to onboarding and beyond. What things are most important to them? Who are the key stakeholders? What are their biggest pain points? What is their preferred means of communication? The more you know about your customers, the more likely you'll be able to meet their needs and exceed their expectations, and deliver a more personalized, tailored service.
#2. Offer-up Alternatives
Sometimes customers know exactly what they want, while others rely on the expertise of their service provider to recommend solutions. In printing, there's usually more than one way to achieve the same goal. And often, a small adjustment can lead to a surprisingly favorable outcome – whether a cost savings or a more impactful design, or both. A customer-centric support team will evaluate the objectives of a project, and present multiple ways to achieve the desired results.
PRINT TIP: In a direct mail campaign, postage can be a significant cost factor. Making minor adjustments to the size, weight or design of a mail piece can mean thousands of dollars in savings.
#3. Set Expectations
Setting clear, documented expectations for a customer engagement is a two-way street, and provides tremendous value for both parties. This is where unambiguous communication is crucial. It's the point at which the customer objectives and plan are finalized, and when the customer services team communicates what's needed from the client to meet those objectives – including a schedule with key milestones. Sometimes customers aren't familiar with the steps and timing needed to complete a project. It's up to the service provider to look out for the best interest of the customer and the project, and guide them towards the finish line using clear expectations.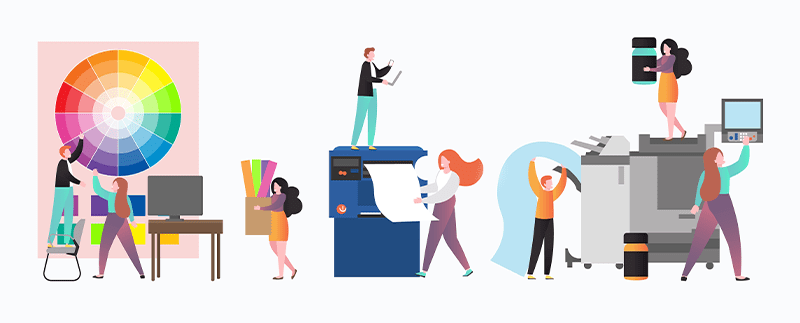 #4. Be Proactive
"Communicate early and often." That's one of the guiding principles reinforced among Hatteras' Customer Service team by President, Bill Duerr. Taking the proactive step of letting a customer know their project is on schedule or when their order is due to arrive really goes a long way. It provides customers with that extra peace of mind that you're on top of things and that their projects are in good hands. Occasionally, projects are met with sudden hurdles that need to be addressed by both the service provider and the customer. This is when 'communicating early' comes into play, so that a solution can be mutually established quickly enough to keep the project on schedule.
PRINT TIP: Leveraging technology, such as a web-based ordering portal, is a good way to provide automated project updates and real-time tracking for customers.
#5. Be Seamless
The strongest customer relationships exist when you're functioning as an extension of their team. You're included in their planning meetings, you're integrated with their communication channels, and you can offer stability and consistency when they experience staffing or organizational changes. Being seamless is synonymous with ease of doing business, because it removes impediments and simplifies workflows. It's what being a true partner to your customers is all about.
In Closing
At the end of the day, we're all consumers leading busy lives, and appreciate when someone can make things a little easier for us. So, whether you're in a B2B or B2C industry, your commitment to delivering personalized, responsive and seamless customer service will be rewarded with happier customers, and more enduring relationships.
Be sure to check out the rest of
our blog
for more information about Hatteras and the print industry.