When it comes to being environmentally friendly, folding cartons are among the best types of packaging available. Their primary substrate is paper, which is a renewable resource, and the cartons themselves can be recycled and reused multiple times. Whether using paper with virgin fiber or recycled content, both options are environmentally-friendly.
But there are ways to further reduce your packaging's impact on the environment. Here are five steps you can take:
1. Choose a biodegradable adhesive.
Most folding cartons are sealed with some type of adhesive. Traditional adhesives often contain harmful chemicals, so improve the sustainability of your packaging by requesting an adhesive that's biodegradable. When the package breaks down, it won't release toxic chemicals into the environment.
2. Use water- or vegetable-based inks. 
Traditional inks are oil-based and release toxic chemicals (called VOCs) into the air during the printing process. By printing your folding cartons with water-based ink, you eliminate a source of toxic emissions. Vegetable-based inks break down even more quickly and easily than water-based inks, making your folding cartons even easier to recycle.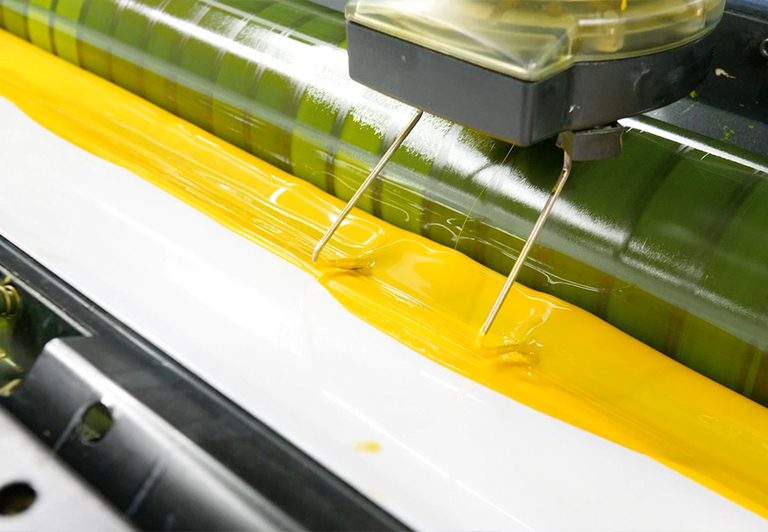 3. Avoid Lamination.
Recycling requires the different substrates used in the packaging to be separated into the appropriate recycling streams. Once plastic film is laminated to paper, that paper becomes much more difficult for mills to de-pulp and reuse.
4. Make the recycling logo visible.
Your packaging might be recyclable, but do your customers know? If you've gone to the effort to design in recyclability, make sure the recycling logo is visible on the outside. Don't make your customers go looking for it.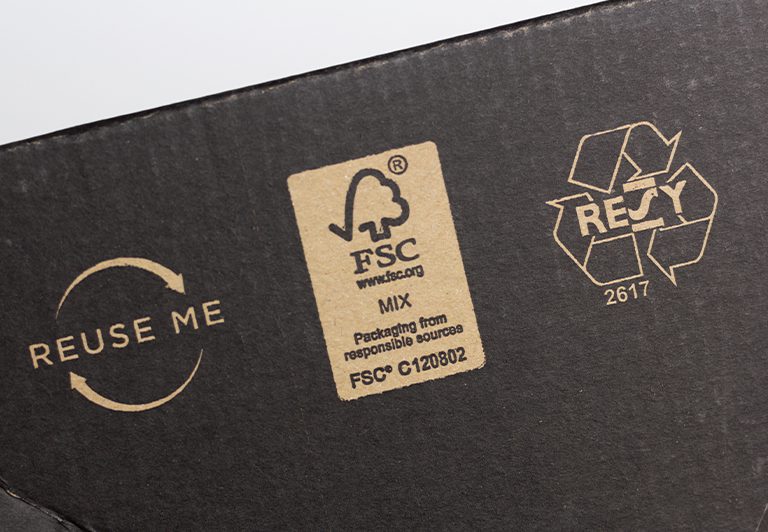 5. Choose a paper with an environmental certification such as Forest Stewardship Council (FSC) or Sustainable Forestry Initiative (SFI).
Each of these organizations ensures that every step – from harvesting to manufacturing – is done ethically and to rigorous environmental standards. When you choose environmentally certified paperboard, you can add this logo to your packaging and let your customers know that you've gone a step above and beyond. 
At Hatteras, we are committed to helping you create packaging solutions that not only meet your business needs but also align with your sustainability goals. However you boost the sustainability of your packaging, be sure to alert shoppers on the packaging itself. This way, your customers are fully aware of all the steps you've taken to reduce your carbon footprint and care for the planet we all live on. As a certified Sustainable Green Printing Partner (SGP) with expertise in printing and packaging, Hatteras can help ensure your packaging is both visually appealing and environmentally responsible.