Did you know that 57% of shoppers have purchased from brands they never tried before? This means there's a large opportunity for your cosmetics company to pull in new sales from prospective buyers. The question is, how do you get them to convert? 72% of American consumers say that product packaging design influences their purchase decision. Packaging is often a consumer's first interaction with your product, so you'll want to ensure it stands out.
Packaging also often goes beyond grabbing the customer's attention. It's an opportunity to create an experience, make a connection, or tell a story. Great packaging can help establish a positive brand reputation and set a course for developing lasting customer relationships. Let's dive into how custom cosmetics packaging can help your brand flourish.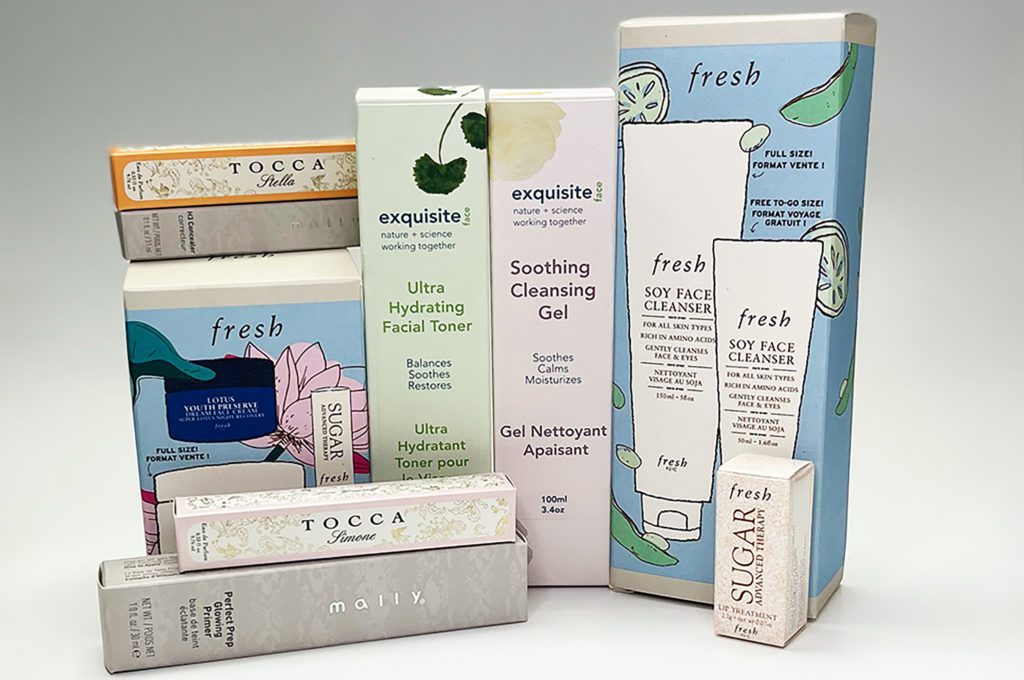 Build a Connection Online
You might be surprised to find that long-standing brands aren't the ones dominating online searches. With countless makeup brands competing in a market predicted to exceed $716 billion by 2025, you need to build an online connection with your consumers. Your packaging – both primary and secondary – is a great way to encourage this connection, while building trust along the way.
Influencer Spotlight on Packaging
Influencer marketing is one of the best ways to create top-of-the-funnel buzz and improve your brand's reach. Influencers also help your cosmetics brand build trust and demonstrate authority.
Influencers love creating unboxing videos, and your packaging is often at the forefront of their audience's attention. Creating packaging that is beautiful and memorable is key to garnering positive reviews from influencers.
Enhance the Customer Experience with QR Codes
Connected packaging through the use of QR codes can help you enhance your customers' experience. You might consider providing valuable tips and tricks for using your products, or link consumers to a product demo or even a compilation of your online reviews. This content builds trust and confidence in your product, and can help with conversions.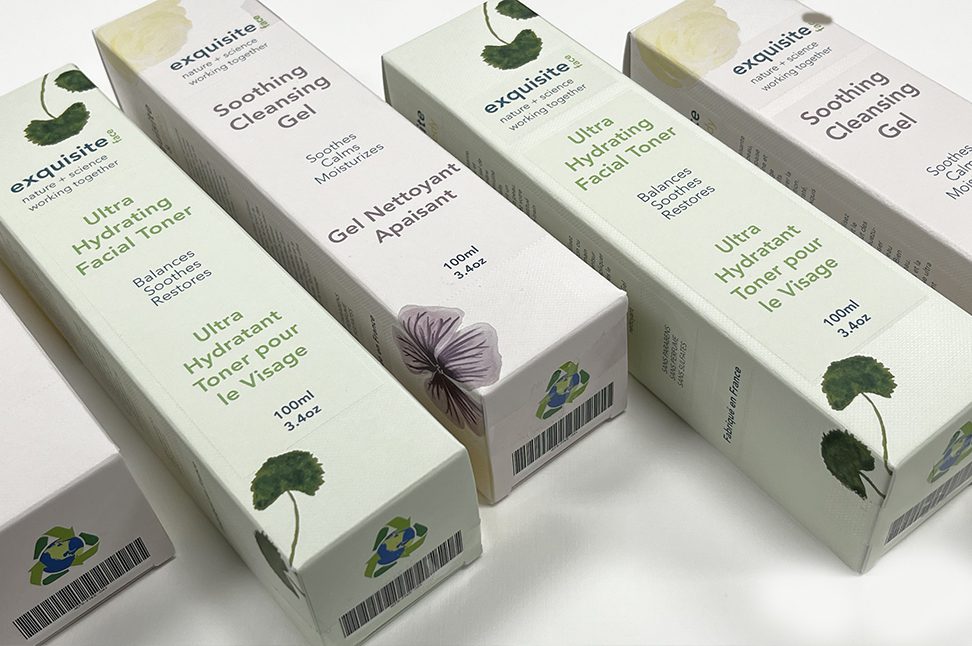 Share Memorable Brand Experiences Offline
Despite the pandemic-spurred shift toward digital purchases, retail touchpoints still matter. 74% of consumers shop in more than one sales channel before buying, meaning your customers are exploring your brand both online and in brick-and-mortar stores. Cosmetics consumers might find your brand online while searching for related products, but 67% of them still prefer to buy in-store. While you might be tempted to fully optimize your packaging for online sales, you'll want to ensure your packaging makes a splash in a retail environment as well.
Featuring your brand story on your physical packaging – whether it's a unique reason the company was founded, or a special product ingredient – is a great way to differentiate your company and highlight your brand personality. 76% of consumers say they're more likely to purchase from a brand they feel connected to; including these tactics can help draw larger and stronger interest.
A Sustainable Plan for Cosmetics Packaging
Now that we've established the importance of focusing on your packaging strategy, what options do you consider as you plan to get them printed? Especially today, it's always good to start with a discussion about sustainability.
Design with Sustainability in Mind
More consumers than ever are looking for sustainable packaging; nearly 70% said they would pay more for a product in sustainable packaging and 35% said they would buy more sustainably packaged products if they could find them. With such a big interest in sustainably-produced products, the way your packaging is designed and produced could potentially sway consumers to purchase from your brand.
If your packaging is paper-based, you should look at FSC(R) or SFI Certified materials which are responsibly-sourced and often have a percentage of post-consumer waste (PCW) content. Including logos in your packaging design to represent these sustainable characteristics is always a good idea. Many brands have also been moving away from high-gloss paper to more natural, uncoated materials, which aligns with a more Earth-friendly approach and creates a more tactile experience for in-store shopping.
It's also a good idea to verify that your printing and packaging supplier is utilizing environmentally-friendly production processes, such as using soy-based inks with LED curing, and, if possible, using renewable energy to power its manufacturing facility.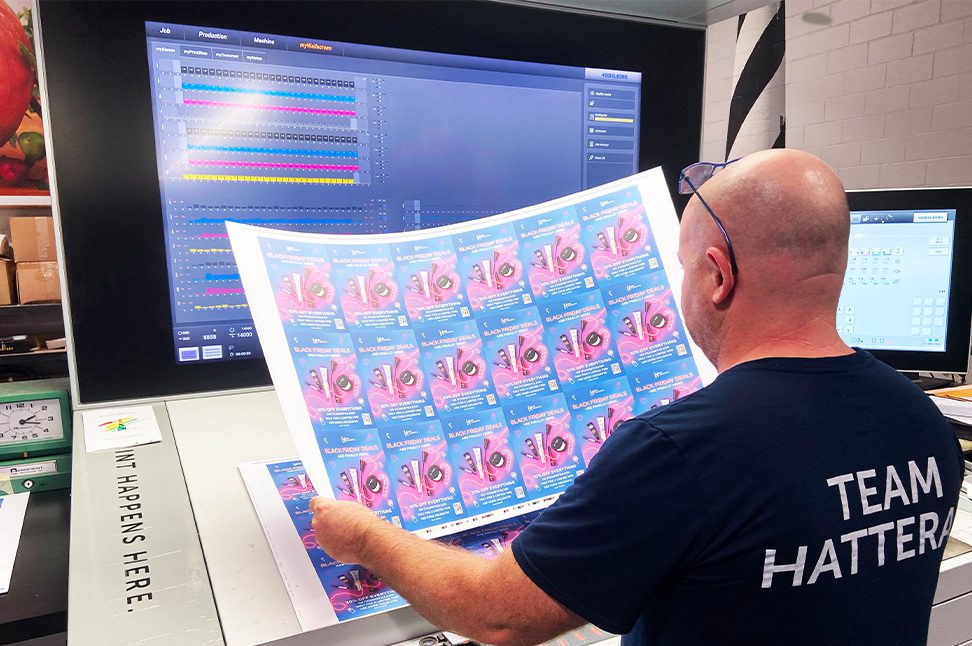 Build a Better Experience with Custom Cosmetics Packaging
At Hatteras, we offer a wide variety of custom cosmetics packaging solutions, including secondary packaging and folding cartons, influencer kits, sampling kits, media and sales kits, retail counter displays, and more. Our diverse print platforms provide ultimate flexibility for choosing the best way to make your packaging pop online or on shelves – including digital printing for short runs, pre-market samples, and personalization using variable data technology; and offset printing for high-volume, best-in-class quality using a wide range of substrates. Hatteras is also proud to hold a G7 Colorspace Master Certification, which provides the confidence that your brand colors will be consistent throughout your entire print run.
Transform Your Cosmetics Packaging Today
If you're a new cosmetics brand or an established brand looking to revamp your look, we'd love to hear from you. Contact us and get started on your new packaging today.